the thin line between rudeness and honesty

Philippines
November 15, 2012 6:19pm CST
We know these two traits are so far from each other, but really, if you think about it, there is only a fine line between rudeness and honesty. Some people pride themselves of being too honest when actually they are just being rude. They go around hurting people for their supposed "honesty". However, it is a virtue to be honest at all times. Where do you draw the fine line then so that you can be honest but not rude? Is it possible?
11 responses

• Lenox, Georgia
16 Nov 12
I think there are nice ways to say things with being honest. If you notice the rude people actually have this attitude while they are being "honest" like they are better than other people. I am an honest person but I do it in a gentle manner where I don't hurt anyone's feelings. There is a way to do it without being rude at all... Some people need to learn this.

• Greece
16 Nov 12
When someone starts a conversation with me that begins 'I'm terribly sorry to tell you this but...'then my defences go up. When 'but' appears in such a sentence it always negates what went before, so I conclude the person is not terribly sorry because if they were they would not do it. I believe in honesty, but not the sort that hurts someone. If I had to make one of these harsh criticisms I would probably coat it in so much diplomacy that they would miss the point. I like people to be honest with me but I prefer when it comes from a friend who knows me well and can smile when she says it. I can accept that kind of criticism because it comes from someone who cares enough about me to say something that I need to hear. So I try to do as I would be done by and hope to be one of those who can speak the truth in love or else just keep my opinion to myself.

• Philippines
23 Nov 12
You can say straight things to your fellow but it must have a tact and gentleness.

• United Kingdom
17 Nov 12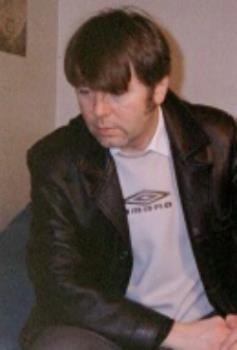 As a Christian, I passionately believe in the vital importance of being truthful and telling the truth. However, I also believe in the nobility of such qualities as self-control; compassion; considerateness; treating others as we like to be treated. I don't believe it's always necessary to speak; and that sometimes remaining quiet is a better option. Being discreet; self-controlled; holding one's tongue is as I see it not being dishonest, not in the purest sense of the word. Speech has incredible power; and it should be wielded with caution and compassion, not just used indiscriminately in my view: harsh words can stir up anger and discord. Sometimes it's necessary to be cruel to be kind; that I recognise; but putting someone down for no reason: I can't see the virtue in that.

• United States
17 Nov 12
No you were right the first time rudeness and honesty are traits which are very distant from one another! Trust me on this one, being rude is an active thing, a person must make an effort to be rude, unless they are just a tactless person. There is a far cry from making a simple observation to or about someone and verbally bludgeoning them wih a comment about the same thing. A rude comment is one without tact or diplomacy, a rude action is one without either empathy nor sympathy.

• United States
17 Nov 12
I think if the person want my honest opinion I will give them because they ask even if it hurt their feelings for a short while it will help them in the long term . I dont try to be rude to people but when a person ask something I try to be honest without hurting their feelings , so I might try not to be too honest but still get them to understand what I am saying .

• Philippines
16 Nov 12
Being honest all the time is not always good. Because most of the time, even if you don't intend, you hurt someone's feelings by being honest. :)


• Bhubaneswar, India
16 Nov 12
Hi cutie

Personally, I am blunt, and if I feel anything hurtful I would say it on the face. Otherwise, I dont have much of interference in other's life to show that I am honest. I appreciate the good in anyone, say it upright, and also I dislike the bad and say it upfront. I dont hesitate. But I am more polite than others, though there are times I overstep and if I do, I dont hesitate saying sorry.

• Philippines
16 Nov 12
Being totally honest to a person is something that we should always do so we could build better relationships with them. But being BRUTALLY honest could sometimes lead us to misunderstanding. I think, we could be honest enough, but we should just think of better words to tell a person. Honesty from a friend is something that we value. Others could be utterly rude to tell what is the truth because, other than telling you what they need you to know, their intention is to hurt you, too.


• Philippines
16 Nov 12
I've always believed that if you have nothing good to say about other people, it's better to shut your mouth. You're not lying there and at the same time you are not being rude by being too honest or brutally frank. I don't like hurting others because i don't want to be hurt just the same.