smoker

Indonesia
November 20, 2012 7:35pm CST
i am a smoker i try and try to stop it i not buy smoke everyday slowly i can although i smoke again if i want but it's not to good for our body exactly for our lung but if you know other methods, share here for me to stop smoking thanks a lot of
6 responses

• Canada
22 Nov 12
Do you really want to stop? If you do you have to stop with the idea that you will never ever smoke again. It takes strong willpower.

• Indonesia
22 Nov 12
i must try it this is my consequence i must stop it forever although it very difficult thanks

• Canada
22 Nov 12
I agree that it is very difficult. It was difficult for me too. However, you must believe that you can do it. If you don't believe it, you won't. But if you believe you can do it, then you will. Remember: God will destroy those that pollute their body and who pollute the planet and smoking is a pollution of the body and the planet. It is not good for anything. It is bad, destructive habit. It is time to stop. When you win the battle, you will be so happy about it and so will I. Do it!

• Indonesia
23 Nov 12
yeah you're right my friend i agree with you we must believe what about we will doing ... yeah i can try it hopefully pray for me to do it ... i want stop it ...


• Philippines
9 Dec 12
hi, i learned to smoke when i was in high school with the influenced of my classmates,but after i graduated in college i just felt that smoking was not my line so i easily removed it to my vices,and yes its really dangerous to our health,i used to eat candy when i felt that i need to smoke,and its working.

• Indonesia
20 Dec 12
yeah it's good method candy can remove smoke maybe i will try your method and hope it success thanks

• Malaysia
1 Dec 12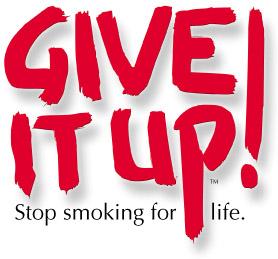 If you really want to quit smoking, you can do it because you want to do it. The most important factor to decide your success is your determination. If you want to do it, only you can stop yourself from doing it. Methods are just ways but if you do have your mindset on it, any method is a good method. In fact you can just stop it ala cold turkey. Your will power is the key.

• Indonesia
4 Dec 12
yeha you're right i can try it thanks for you it's good

• United States
21 Nov 12
I have just recently learned that with smoking, about 85-90% is habit and the other 10-15% is addiction. You have to work on changing the habits that surround the way you smoke. Like smoking with the opposite hand, if you smoke right after you eat,go for a short walk, if you drive and smoke then start only smoking outside the vehicle and or do the same if you smoke in your home. Things like this may help; you have to come up with ways to make smoking more of an inconvience in your life and that will help with quitting smoking. Also you can start the Nicoderm patches and follow its instructions. Good luck on quitting, I know I have to work on quitting as well.

• Indonesia
22 Nov 12
yeah thanks a lot of it's very good i try and try to stop it with other methods and i hope i can get accomplished this mission thanks

• Philippines
21 Nov 12
hi ervanaryanto, We'll Im not really a smoker but I do know some smokers. It's really a bad habit to break. it's actually good that you acknowledge that smoking is bad for your health. Trying to stop is actually a good thing. It's better than denying the fact that smoking shortens your life span tremendously. It's a matter of discipline i think. You can start by reducing the number of sticks that you smoke and try keep your mouth occupied. You can try chewing gums.

• Indonesia
21 Nov 12
nice to meet you yeah it's bad habit to break yeah i try to reduce the sticks of smoke sometimes i just smoke only 2 or 3 sticks everyday and i hope can reduce again until zero chewing gums i think it's good idea i will try it thanks for your inform

•
21 Nov 12
ive tried to quit smoking too and the only way i did was for about a month 2 yrs ago by chewing a peice of sugar free gum. i know its weird but it worked for me until the stress level in my life got ridiculous then i started smoking again and cant quit.

• Indonesia
21 Nov 12
yeah it's good so smoke can changed by gum i will try it perhaps it's not like smoke but it's good for our body than smoke and i think you have try to stop it although you smoke again thanks your respons