one celebrity divorce..it`s usually happens in celebrity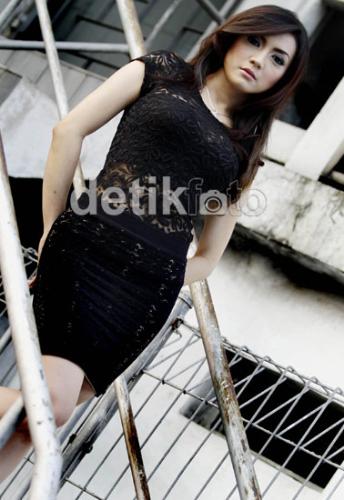 Indonesia
November 21, 2012 11:36pm CST
is it true if someone is popular is easily divorce from their couple?? the trend that our celebrity think that marriage isn`t sacral things is seems right.. many our celebrity is easily divorce from their couple and the latest celebrity which choose divorce for ending their marriage is Wiwid gunawan...do you know her?? i give her pictures so you know her..
7 responses

• Guangzhou, China
23 Nov 12
I am not surprised to hear the divorce news of the celebrities. It seems that they have much more difficulties than normal people. Perhaps their schedule is quite busy and they hardly spend more time with each other. Sometimes in order to be more popular, they have to often make some news and rumors. And if there is lack of trust, it is harmful for the marriage.

• Pamplona, Spain
22 Nov 12
Hiya adhyz, Second try to re post this again. I have seen her in the photo and I do not know her at all but she is pretty yes. Divorces come and go in this Country like nothing. Famous couples use this separating business sometimes for a long time putting it all into famous magazines all over the place and logically make money too. I do not blame them either but I would not personally do that myself marriage is to work together however if you run into problems big ones and you have no one to help you out that is where the big divide comes up and very often there is no going back on it. Will try to look her up when I can and see who she is but at this very moment I am just trying to get this post out as I forgot to copy and paste it and lost it when trying to log in. xxx




• Pamplona, Spain
3 Dec 12
Hiya adhyz, Oh yes those couples do that but I think people tire of them too and their comings and goings. For one there is one famous guy that has had so many girlfriends I cannot keep up with who the new one is. For example Shakira I know who she is with and I hope they stay together it looks like they will but you can never tell she is so famous and so is he too that´s perhaps where the danger is that they have to work together on. I would like to see them stay together for good lets see if they make that their goal.xxx





•
19 Jan 13
ah, you have the same think i do. There are lot of celebrity in Indonesia divorce his/her marriage. I don't know why, but it like a trend you know? Its crazy, they are a celebrity, a public figure, but they do like that. I don't know its true or not, or its just my interpretation, but i think those celebrities think that a marriage is just like a date with your girl/boyfriend. After you feel bored with them, you give them a break.

• India
22 Nov 12
No important the marriage for celebrity only few celebrity take the serious about marriage life. Like Big B(amitabh Bachan and Jaya Prada). This is common in celebrities.

• India
22 Nov 12
Thanks a ton for sharing this discussion. Well yes u are absolutely right, marriage has become an impasse for the celebrities. They do not take marriage seriously and rather treat it as a normal institution. U can gauge how relationships are broken every other day in Hollywood and the celebrities may be they are finding it funny or interesting to have such things. They are not striving to keep intact the relationship. It is really a dreadful thing! What say?

• Indonesia
20 Jan 13
Yes, I know her. I also heard so many news about divorcement on the artists in Indonesia. They seem to be easily to make divorce since they still have beauty and handsome. Once they get old, they prefer to stop getting divorce and start a serious married relationship. Those artists whose like doing divorce are artists that are just getting enjoyment by having fun with the one they'd like to.

• Philippines
20 Jan 13
hi, yes,divorce usually happen to celebrities or even in rich people because they have enough money to file and process it,but here in my country Catholic church still not accept that divorce,so very seldom only or very few only here who do divorce.