Finally Mark Hughes was sacked

China
November 23, 2012 10:09am CST
It is strange that he's not the first EPL manager to be sacked in this season. Di Matteo was sacked before him. It seems that QPR didn't want their manager to be the first one? Anyway, now we could look what would happen to QPR after the change of manager. The next one might be Harry Redknapp. I think he could make QPR start to win games. He used to save Hotspur after getting 2 points in 8 games. And QPR has some good players! They could be better. But they might lose to Man Utd in the next round as Redknapp's spur hardly beat Man Utd at all.
5 responses

• Indonesia
23 Nov 12
i think it had been predicted since the first week Mark Hughes is failed. it`s different case what`s happen with Roberto Di Matteo.. i do hope redknapp can maximize his squad.. QPR under Mark Hughes is really far away from Perfect.. i had predicted this news..no wonder

• China
23 Nov 12
Yes. It had been predicted for a long time. But it's truly surprisingly that he is the second one to be sacked but not the first one. More interestingly, he was sacked immediately after the first one (Di Matteo) was sacked. So some fans in China predict that QPR wants Di Matteo. I think the next QPR manager would be Harry Redknapp. Maybe both of them are possible. I also hope that Redknapp would get the team out of the relegation zone.

•
23 Nov 12
It was inevitable the Hughes was going to get sacked - He had a terrible season last year and he started badly this season - It was only going to end one way. Has for Redknapp - Spurs will lose against Man United because Harry does not take over until after the Man U game. Hopefully QPR will struggle to get out of the relegation zone - The morecrap teams there are down there, the better chance of the MIGHTY WIGAN staying up

• Malaysia
24 Nov 12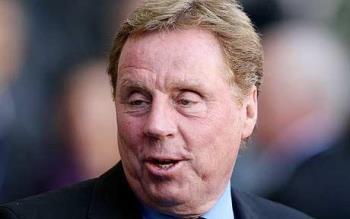 With the latest managerial casualty in Mark Hughes of QPR after the sad dismissal of Roberto Di Matteo of Chelsea, being a Premiership manager is indeed a pressurized job. At all times there are three managers who are waiting to be sacked with their teams sitting at the bottom of the league table. There is no difference in being the first club or the second in sacking their manager. Harry Redknapp is a good manager with a proven track records. He could make QPR better but there is no guarantee that he could save QPR from relegation. Personally I would like QPR to stay in the Premiership and so I hope Redknapp could really turn around QPR. But it will only start after their match at Old Trafford. Manchester United will be too much for them.

• Singapore
27 Nov 12
Hughes position is always in danger. No win in 12 games, not many club owners can accept it. The only surprising thing is that Tony had stated his support for Hughes only to fire him almost immediately after Di Matteo. Maybe you are right, QPR does not want to be the first club to fire their coach.

• India
27 Nov 12
I think the bigger surprise was not that Mark Hughes was sacked, it was more that Di Matteo was sacked before him. I think now Mark Hughes managing career would be under a bit of scrutiny. As far as I remember this is the 3rd or 4th club where he has gone in and there is money available and he has not been able to utilize it well enough and get the team to play as it should. He was a failure at Man City as well when the millions of Arab dollars started pouring in, but the results still were not great. Now let's see if Harry can conjure up his old magic to get the QPR team to stay in the EPL. Cheers! Ram