think I will ask for something smaller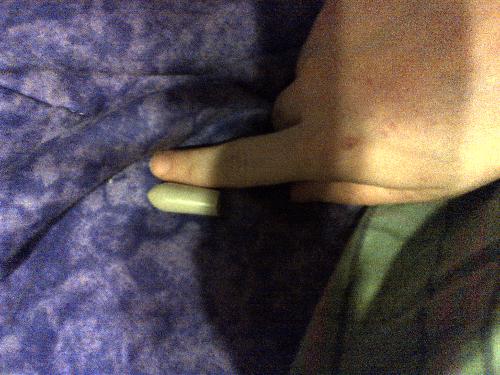 Canada
November 28, 2012 10:17pm CST
I have tried the suppository route in the past (didn't work) and was so uncomfortable for me. I thought I will try it again and since the specialist wrote out the prescription when I was knocked out. These things are 3x the size of what I had in the past. I have to try them for 4 weeks before I see him again.
4 responses

• United States
1 Dec 12
I have to say that you are a much stronger woman than I am because I don't think that I would ever be able to use a suppository (I had to do quite enough of those when I was working in the hospital). For me when I find that I'm bound up, the only thing that I have ever been able to do is to take a chewable laxative and it does seem to help for me. Luckily, that is also not a problem that I have to deal with on a regular basis. Yes, if I was you, I would most definitely see if they are able to give you something that is smaller.

• Canada
1 Dec 12

My friend said the samething, that I walked out, got the prescription and tried. She wouldnt of gotten out the doors. I have had a different prescription for the antiinflamatories in the past, but again after awhile I just stopped using them as the pain it caused, and you have to keep them in for 15 minutes, I got to 10 last night before dropping over and pain.

• Philippines
30 Nov 12
It may be uncomfortable but if it can help you with your problem, then maybe you just have to deal with it for now. That might be just the one solution for you.


• St. Catharines, Ontario
29 Nov 12
Maybe if you warmed them in your hand for a bit they might be more comfortable?

•
18 Dec 12
How are you doing? Well I hope. Did they work in the end? Or did you have to go and get something smaller? Hope that they helped you to feel better and the problem hasn't come back. I'm a bit slow in getting around ot answering some discussions so I hope you are all sorted. Good that you can share your problems with us on mylot, and get help to see you through