i hate making a fuss about my birthday...

Philippines
December 1, 2012 5:32pm CST
I'd been like that ever since. I didn't want people to know that it was my birthday. I don't like all the attention and all the fuss. It's just a birthday, so what? I always kept it a secret when my birthday was coming, but my sister always remembered and would tell others, and it's not my favorite day at all. It's not that I don't like life but I just dislike the fuss and the frills people attach to birthdays. I would tell them that I want to stay 18 forever. LOL
6 responses

• United Kingdom
1 Dec 12
One of my exes decided to give me a big surprise for my birthday, it wasn't a special birthday, I was 31 at the time, so no big deal, birthday's aren't that significant once you reach your twenties. Well I hadn't a clue where my ex was taking me, I told them I hate surprises and when I found out I was going to see Coldplay in concert my face dropped, seriously at the time I had never heard of Coldplay it's not my kind of music. We had a heatwave on that day, it was probably the worst birthday I had, I got sun stroke, walked out of the concert and the relationship didn't last. Lesson learnt!

• India
2 Dec 12
Interesting. You don't want people remember you, come up with gifts and blessing for you. You know people remember birthday even person leave the world (this earth), is this day when you came to this life and this is very special for you and all the people connected with you. Why you are focusing on number, its just digit and keep changing every year.

• India
2 Dec 12
I think birthday is only one special day in every ones life taht day u came to the earth from mother.It was special day I never celebrate the birthaday and never give any party to any one but on that day i receive many greetings and wishes from friends that was awesome felling

• Leon, Mexico
2 Dec 12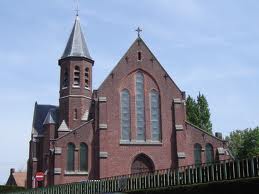 Hi

Cutie! I think that getting older is something that many of us fear. Many of us would like to be
-forever young-
. But people who really loves us, and cares for us get happy because God brought us to life. As I got my 23 I began thanking God for my birthday. I like to thank him in mass. I love to be some quite moments with God that day to thank him for the gift of life. Take a hug

.
Blessings

cutie...dainy

• India
2 Dec 12
i also want to maintain a normal and calm birthday rather than hyping it so much and creating a big fuss about it,because at that time we can avert some sort of disaster

• Mexico
2 Dec 12
oh come on birthdays are very special times.. You should be happy to still have them. Happy birthday.