Live an eternity?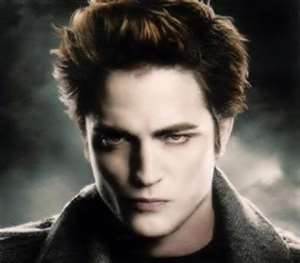 United States
December 4, 2012 7:51am CST
Everyone knows I love Vampires but there is one thing that bothers me about them. When they turn you you never age and live as the same age you are forever. I'm 65 and don't mind the aging process since it's inevitable. My life is boring but I'm always thinking what could be ahead of me? I have a life and have to do whatever I can to enjoy it. I certainly don't want to live forever and deal with what the world gives me. I don't mind aging. Would you want to live forever if you had the chance? What do you think you would do after living about 1000 years?
6 responses


• Indonesia
5 Dec 12
Im curious to the after life and wonder what is it look like there, so even if I had the chance to live an eternal life on earth I wouldn't take the chance. Living 1000 years is too much, in a side there will be much more that I can see like new technology being invented but in other side it would be boring so much to live that long especially more people to deal with, tension, war, calamities, etc.

•
4 Dec 12
The only bad thing I can think of is not being be able to grow old with the person you love.If you fell in love you would see that person grow old and die leaving you alone.That would be a really horrible thing and if you were immortal that could happen to you several times.The only way I would want to live for ever is if my friends and loved ones also lived forever otherwise i think immortality would be far to lonely to bear.

• Philippines
5 Dec 12
That would be so beautiful , we could serve our fellows more. We can be a part of our community and we can see and serve our chidrens' children but quite impossible for this generation life span is but so short , we need to make the most of it.

• Philippines
5 Dec 12
Oh no ctryhnny that's too tiring I think, just imagining it makes me feel tired. I can't even imagine reaching 100 :)