What do you want for Christmas?

Canada
December 4, 2012 8:18am CST
My Mother and sister are just a like in this way. Us kids are older (31, 25, 24, and 18) so we shouldn`t need Christmas like a 5 year old does. I can see keeping tradition to a point, but seriously. Now last year my parents got small stockings a filled it for us. Now my siblings are all i want this, i want this. Both my brothers have 3 pages of items that they dont NEED but WANT (seeing as they supposeable cant afford toilet paper, and personal items but they NEED a video game). So my aprents already got the 3 of their stockings done. They keep bugging me, I said I dont NEED anything. I buy in bulk so say shampoo, toothpaste, listerine, dental floss, and so on I have anyways. I suggested we all spend the day together like we usually do. We have breakfast (with munchies), then have a big dinner that is all then we donate to the local animal shelter as they are in need of food, and materials. Not one of my siblings liked that, shows how selfish they are. I woke up this morning, and my mother started following me around asking well pick things you want. I said the only thing that crossed my mind was a new winter coat, and a hair cut. So she goes I cant give you that, you have to fill your stocking. I am sitting here thinking I dont need or want anything to fit in my stocking.
11 responses

• United States
5 Dec 12
While I don't agree with rampant materialism, there is a difference between being practical and being sort of a killjoy. Surely there is at least one splurge item you can ask for that fits into a stocking--a gift certificate to a nice spa, good chocolates, a piece of jewelry, a designer belt, good makeup. Choose something that you would enjoy and that you wouldn't spend the money on for yourself.


• United States
5 Dec 12
You could choose a spa that offers haircuts and say that you would love to have a gift certificate from there. You don't need to point out that you plan to just get your hair cut. Add in the really good chocolates, and you would have something that would both make you happy and make your mother happy (not to mention, keep the whining about this particular subject at bay). It would be a win-win.

• United States
4 Dec 12
Tell her you want gift cards. Gift cards for a hair cut, and for out to eat and for pet stores. Then if you want to donate to the shelter, you do it with a gift card. I think she would find it easy to do that. Extra gloves and scarves and such are always nice as well.

• Canada
5 Dec 12
I have a giant bag of mix and match gloves, and scarves right now. I am always have something to justify it. I told her to get one for the pet stores I buy food from, or toys and she said it`s suppose to be for me. So I said pay for my hair cut, or gas caards.

• Mexico
4 Dec 12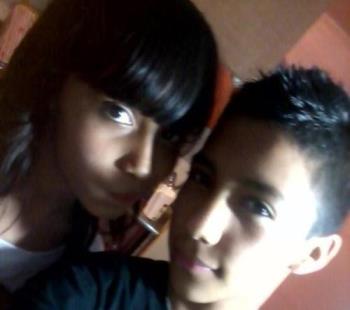 I want just one thing... as Im in Mexico and my son is with his dad in the usa. I want him to have a safe and merry xmas. I miss him very much, and sure wish I was with him. That would be the best xmas gift i could get this year. Merry xmas my dear friend.

• Canada
4 Dec 12
tell your parents you want gift certificates. they fit into a stocking quite nicely! what about food for your stocking? candy? i also am having a heck of a time trying to get some stuff for my mom's stocking. i have no idea what to put in there. i have a sticky note pad and a candle so far and some lip gloss but that's all.

• Canada
4 Dec 12
That`s a good idea, I do get gas often (would save me some money), also Walmart as well. But she expects us all to have fun and enjoy the day (more material items - we have to have something). Last year I got money, and even than she carried on for weeks how I have nothing meanwhile everyone else has all this stuff in their stockings.

• United States
6 Dec 12
If your parents are going to insist that you come up with something that you want for Christmas, how about telling them that you want gift cards to the stores that you shop at the most often. You see, it might be true that you don't need anything at this moment, however, if they are to give you gift cards to the stores that you shop at the most frequently, you will be able to get those things that you need as you run out of the supplies that you have right now.

• Philippines
5 Dec 12
Me nothing that can make me happy this christmas but a pair of Ipanema slipper and a chocolates. Hope Santa will place that in my stockings that i hanged.

• Philippines
5 Dec 12
Your mom was so cute following you around and when you told her what you wanted, she said she couldn't give you those. LOL. Sometimes we really don't want anything. They should just buy you the things that they think you need. It's a gift so it should be a suprise, right? Well, anyway, hope you'll have a good Christmas this year.




• Philippines
5 Dec 12
if your mother is happy doing it why not go with the flow.. its for the spirit of christmas right..? me we don`t do it anymore but when we are younger my used to put some stuffs or gift to the socks i`m putting outside our windows.. it`s so memorable for me because that is one of my happiest moment as a child..

• Canada
5 Dec 12
We raised 4 boys, and were honest about Santa,although we did hang their stockings by the fireplace to get stuffed full of goodies. The boys soon learned the folly of Christmas. Its difficult to enjoy Christmas music when the supermarket subjects you to it for 6 weeks before Christmas. Christmas is the biggest Christian Scam of all, and the church is the biggest perpetrator. Jesus should have tied his a$$ to a tree and walked 40 miles into the desert!

• United States
4 Dec 12
Yeah I don't ever need anything either because everything I need or want I go and buy myself when I have the money. Everyone keeps asking me what I want for Christmas and I keep telling them I'm not sure. So finally I gave in and I told them I need work clothes, because I barely have any and if not to expensive some Xbox 360 games because my boyfriend is getting me an Xbox 360 for Christmas. Other than that I could careless if I get anything. My parents always give us money too so I just go buy whatever I want too. You could tell your mom to give you gift certificates then or gas cards, those always are wonderful gifts. Hope they stop bugging you though and you guys figure out what to do for Christmas.

• United States
4 Dec 12
The first responder already mentioned it but I agree, gift certificates. In this way you can get back some of the things they stole or "borrowed" without your permission. You can use the GC's on either things you need for a new place, or things like toilet paper, razors, underwear that they've stolen from you. Though your mom may not go for that either. I don't see why she can't get you a gift certificate to get a haircut as they aren't too expensive. Perhaps you could ask her to just give you a few bucks to go towards donating to the local shelter?