I found two shirts for my parties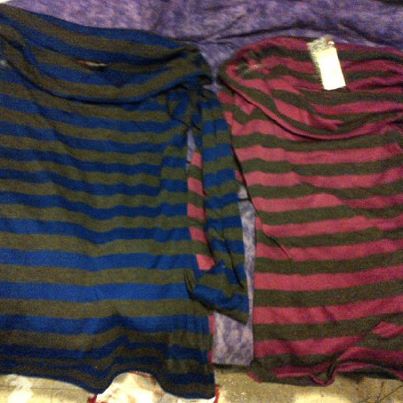 Canada
December 8, 2012 9:01am CST
I have a party tonight, then one Monday night. I already had black dress pants, and black flats. I went to the mall, and my sister was telling me thye had nice casual sweater but dressy. I looked at the price tag, and walked out. Most were $50.00 - $200.00 for 1 shirt, which is ridiculous. My limit as $50.00 right on, and I was hoping to get more. So I went to Walmart they didn't have any, I then went to Giant Tiger. Got two thin type sweaters, for $10.00 each. When I got them home they were too thin, where you can see through them, so I have a blue tank top which I hope will look alright under it.
4 responses


• United States
12 Dec 12
I buy at thrift stores. Better selection and better quality of brands. Yes, they have been worn several times but I can't beat the prices. I go on the 1/2 off days and I have bought jeans for $2. Good quality and almost new jeans. If you are complaining about the prices, why not save money. I prefer to save my money.

• United States
8 Dec 12
They are getting thinner each year and the price is getting higher each year.

• United States
8 Dec 12
Ricki, wearing the tank top under the sweaters will be ok. I've noticed that lots of girls and young women wear either camisole, tank top, or spaghetti strap top underneath sweaters and blouses.