Not Gaining SwagBucks

India
December 10, 2012 11:14am CST
I am a member of swagbucks. I am getting 1 SB daily as the log-in buck.I viewed many swag TVs. But the indicator of earning is not increasing. Why it is so. Is it a faulty meter. Mylotters experienced about swagbucks, please reply.
7 responses

• India
11 Dec 12
well, i din't know that Indian's do not have the swagbucks TV option. I learnt it from the responses that you got in this discussion. I do not use swagbucks TV at all. I just use the search and since, I am a constant learner, I find it great to be awarded for surfing as i surf a lot. I make around 30-40 SB's via searching. sometimes I play games and I get around 6-8SB's and 1 SB daily poll and from today, NOSO, 2SB's. It is all easy for me on Swagbucks as I have a lot to search on a daily basis.

• India
12 Dec 12
Mahi, how many days did it took for Swagbucks to credit your PayPal since you requested for a redemption?

• India
13 Dec 12
it took not more than 8-9 days for swagbucks to credit to my paypal account and regarding paypal , it used to take not more than 1 -2 days for paypal to put the money to my bank account. But this time, it is taking long more than 3 days. But they have sent a mail telling that I will get that money by 18th. So waiting for that and I am sure I will get it before 18th itself.


• India
14 Dec 12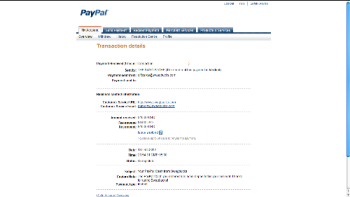 Mahi, I got mine yesterday. My first payment from Swagbucks.

I requested to redeem $10 on 5/12/12 and received it on 13/12/12.

Are you expecting a second payment from them?

• India
10 Dec 12
Hi , I think you are from India. The swagbucks Tv is not working for India as of now.I too got this problem but i contacted the management .They mailed me about the same.

• India
11 Dec 12
Be in
peace
dear. Maybe in future we'll see it functioning.


•
11 Dec 12
I recently started watching videos on Swagbucks and I couldn't see the indicator increasing. However, when I went to my profile they had all been added on. Watching a video twice might be different though as I watched one one day and then watched it again the next, but did not get credited the second time.

• India
11 Dec 12
@jane239
, thanks for sharing. Now I realized that mylotters are also experiencing the kind of problems.


• United States
11 Dec 12
It takes 10 videos to earn 3 SB with the web-based SBTV, or 5 videos to earn 2 SB with the SBTV Mobile app.

• India
22 Mar 13
I think swagbucks is a great initiative to earn some money good money online without actually investing from your own pocket... I did register on the site and I had fun playing games. But their point system is such that would take time to add on so reaching the minimum payout may take about 2 months of work...

• India
11 Dec 12
It has been officially informed to us via Facebook and mail to some enquirers that SBTV in not available in India as of now. Apart from login via toolbar, here's a couple more tricks:- 1. Participate in daily polls = 1 SB [Daily Polls link: http://www.swagbucks.com/p/polls ] 2. Visit the No Obligation Special Offers page = 2 SBs [NOSO page link: http://www.swagbucks.com/g/noso ]
Good day!


• United States
10 Dec 12
I use Swagbucks and have been very pleased. It adds up, sometimes slowly, but after all, it is free and I don't have to invest any money for memberships or upgrades. I would send in a ticket and ask why the points are not going up. The points go up after you log out, you won't see them each time you do something, but they are being calculated. Just log out and then, log out, if you want to check your points. I have already bought a nice pair of earrings from Swagbucks store. They delivered them very quickly after I redeemed them. Swagbucks is a honest program.