Wisdom teeth complications

United States
December 15, 2012 2:40pm CST
I just got all 4 of my wisdom teeth out a little over a week and a half ago. The surgery didn't go so well and I did end up accidentally tearing out one of my stitches a few days after (ouch :/) but nevertheless...the dentist said my healing went well. (last time I saw him was 4-5 day ago) But then about 2 days ago the area around where one of my wisdom teeth was and the molars near it starting aching and when I put gauze in there the gauze came out brownish red and a little goopy (sorry if this is sorta disgusting). I know this means that there's a chance of infection but does anyone have experience with this and home remedies to help this before I have to go back to the dentist? I'm on vacation right now so it'll be at least 10 days until I can get back to my dentist who did the surgery but if need be I can definitely find somewhere (though I'd really rather leave that as a last resort) I would love love love any advice here!
9 responses

• United States
15 Dec 12
I agree with Suzieqmom's advice about the oral syringe and salt water. It's possible that the color and goopy texture were just from the blood coagulating, but I would take the time to call your dentist's office and let them know what happened so you can get some professional advice. Even if the office is closed over the weekend, most offices have a messaging system so you can leave a message and your contact number and they will call you back within 24-48 hours. In the meantime, flush it with warm salt water several times a day. If the pain gets worse or you the discharge starts looking grosser, you'll need to find someone to look at it before your vacation's over.

• United States
16 Dec 12
Salt water is very good. Another thing that's very good and has worked for me with infected teeth and toothaches is what my dentist told me. Mix 1/3 hydrogen peroxide and 2/3 water and rinse your mouth with this. Next to iodine, peroxide is a great disinfectant. It leaves your mouth feeling kind of fuzzy but don't rinse afterwards. The fuzzy feeling is the peroxide bubbling and fighting the infection. Keep it in your mouth for a minute in the area that's bothering you, like letting it soak. Make sure you use only 1/3 peroxide. I used this twice to get rid of an abscess. Also here's a site that might help http://earthclinic.com/CURES/tooth_abscess.html Good luck!

• United States
16 Dec 12
It is probably best to visit a dentist, even if it's a different one, instead of getting advice from people who have not gone to dental school. You wouldn't want to try someone's "home remedy" and make your situation worse.

• United States
16 Dec 12
I also consulted somebody here on vacation with us who is an ENT (ear, nose, throat doctor) and though she obviously doesn't do dental work is still pretty knowledgable of what an infection would look like. She suggested an ibuprofen regiment for the time being until I can get to a dentist and if worst comes to worst said she would be able to get me a prescription for amoxicillin as well.

• India
23 Dec 12
My danger and sweet hubby also make surgery and put 4 new teeth because old was fill with germs. But really teeth treatment is very costly.

• Philippines
18 Dec 12
I know that this response is kinda late, but I hope that your wound is healing well by now. But just let me ask you, did the dentist prescribed you antibiotics? You should be taking them for atleast a week. Also the dentist should have prescribed Mefenamic acid for pain. Just gargle with an antiseptic to prevent your mouth from having that foul odor from the socket.

• India
16 Dec 12
i am also aching from the pain i must confess because nowadays i am experiencing a trauamtic pain when i try to chew and it just gets so stick and segregated

• United Kingdom
16 Dec 12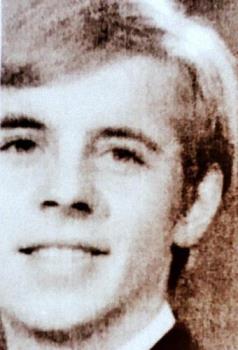 Poor you, I had two teeth extracted about two years ago, one of which was a wisdom tooth, it's not a pleasant experience. I've had 5 teeth extratced in total now. About this time last year, I had an infected gum, and was told to get it seen to pronto, which is to say root canal treatment: they were able to get me in in a matter of days. And I was put on a weeklong course of antibiotics immediately, in order to bring the infection down. The reason being, if there is infection, it will be carried into the bloodstream, so it's not just the mouth that's affected by an infection, it can be the whole body. Which is potentially serious. My advice would be to get to see a dentist as soon as possible, so he can find out whether it's infected, even a local dentist where you are now on vacation. And so to find out whether he thinks you should be on antibiotics. I'm no expert to say the least; but from my perspective, it's quite important you should be on antibiotics if there's infection. If there's no infection, then that's fine; nothing to worry about. But you don't want to get sick through this. I'm not saying you will, especially if you are young and healthy. I'm just saying: better to be safe than sorry. I hope it all goes well.

• India
16 Dec 12
first you take ibuprofen 400 mg twice daily and calcium carbonate 500 mg twice daily or conduct the master of dental sorgeon

• Malaysia
15 Dec 12
meet or call a dentist . quick fix , ask for salt water.