Little Boxes, Little Boxes!

Jamaica
December 18, 2012 7:31pm CST
I've spoken before about a very good friend who has lung cancer and it is in her lymph nodes and now one in her adrenal glands. She owns a little house near me but has no money as she invested in basically a scam scheme. She earns by sometimes getting gift baskets and doing flower arrangements and cooking meals that people order, But of course she now suffers from low energy so money is non existant. I've been doing a bake sale every Sunday after Church but it is a drop in the hat as to the amount she really needs. She is selling or has sold jewellry and household items. She is a bit of a hoarder so there is a lot to sell, thank God. It is so distressing to see in her the same symptoms that my sister had and yet my sister was not diagnosed with cancer and died just 10 weeks ago. I feel that I am going through it all again by seeing her deteriorate. Our latest fund raising is filling boxes that were donated to us with a variety of used items including well - pillows, prints, cups and saucers, fashion jewellry etc. The idea being that you pay the equivalent of US$10 and basically take your chance. You can look inside and choose but definitely no swapping items from one box to another. I had my doubts to be honest but bought the first box to give her hope and have been advertising like crazy. She sold five more today. We have had a fund raising lunch at a fish spot by the sea and some Church members are arranging a fund raising dinner in January. Right now she needs US$10,000 for her medical treatment and we have raised less than US$1500 but I refuse to give up. Any suggestions as to what I can do to raise more money? Remember we are Third World and suffering from the recession so the majority of our people are not affluent. Ideas anyone?
10 responses

• United States
19 Dec 12
I like the idea of the boxes, that's really cute. I also love some of the ideas already posted. Like Dawn's and Ambie's. I was going to suggest some other type of auction. Our school does one once a year, they create a bunch of gift baskets and each class makes one basket. One year my child's class had an italian dinner theme.. so each student bought one thing to add to the basket like pasta, sauce, bread, a noodle spoon. Then they auction off the gift baskets. You could even do like a combination type of auction. Ask people what they can offer. Perhaps you can create a few gift baskets, while others auction services such as cleaning for a day, a handy man, a free guitar or piano lesson. Perhaps you can ask businesses to donate a few items to help with the auction or at least coupons to go into gift baskets.

• Jamaica
19 Dec 12
Now this is a great idea too. I like the theme for a gift basket. I am also going to contact businesses to assist. Yesterday we got the name of an Oncologist that she can use and this doctor is not charging for her services so that is a huge saving. She does have a few original paintings from local artists and these have been given to a dealer to sell. I need to get two other people to help me organise and put the plans into action. I can write the letters tonight to the business' and deliver them tomorrow personally. Thanks Kat. Isn't it wonderful how we can help each pother out on mylot?

• United States
20 Dec 12
If I lived near you I'd love to help you organize everything. If you do go with the gift basket idea.. I just had a great idea for a theme.. New Baby gift baskets! They can include things you'd need for a new baby like small pack of diapers, baby wipes, blanket, clothes, bottles.. I could definitely see people wanting to buy this sort of things as gifts for friends or something.

• United States
20 Dec 12
Aww what a great idea! Many companies allow fundraisers also. One of the local pizza shops does a fundraiser with the school.. if you eat there on a certain day they'll donate 10% of the proceeds to the cause or something like that. Ask your local restaurants if they participate in fundraiser type of things. We also do bottle and can drives. Our bottles and cans are redeemable for 5 cents. So sometimes an organization will ask you to donate them.. they may go door to door or sometimes there will be a drop off location.


• United States
19 Dec 12
I was in such a hurry I posted in marguicha's box. Here's another site www.gofundme.com/financial-help-for-cancer-patients/ It sounds a little like one of the other ones. I hope I'm not wasting your time and that some of these ideas are worth it. I usually read links first before I post but there are too many and if I don't get some surveys done I won't be able to pay my internet bill

. Let me know if anything helps. I can look for more if you like. I'm always looking stuff up anyway, so I really don't mind doing it for a friend.


• Jamaica
19 Dec 12
I am so happy that you did this for us and I promise to let you know how we get on. Thank you again, and if I don't see you here until after Christmas, then have a happy holiday


• Philippines
19 Dec 12
My condolences and I'm sorry for your loss. There are government projects that helps people in need. Do not lose hope for you may be able to raise the funds that you need. Ask the doctors in the hospital for they know where to go for help when it comes to cancer patients. I am in a third world country also and my mom was hospitalized for three months and the doctors helped us and taught us where to get funds for my mom.

• Jamaica
19 Dec 12
We will be obtaining a little help from one government agency. She could get chemo free from one government hospital but would have to wait months and she doesn't have the time as she has stage 4 cancer. I am so glad that your mother got help .and I do hope that she is fully recovered

• Shingle Springs, California
19 Dec 12
There is a teacher at Naomi's school whose son took a dive into a shallow lake and broke his back. Everybody started collecting "pennies for Pickett". The schools, Dearra's physical therapy office, probably other businesses around where people knew members of her family. Maybe you could come up with some sort of gimmick like that slogan and collect pennies around town.

• Jamaica
19 Dec 12
This is good as if we had tins then small change could be collected. I know someone who may help with this. Thanks Dawn. The sad part is that we have a few millionaires at Church (US$ millionnaires not our currency) and they have yet to assist.


• Shingle Springs, California
19 Dec 12
How do you think they got to be millionaires...


• Jamaica
19 Dec 12
Two are in construction and at least three are now retired but earning money from rental proeprtie that they own. Yes. They got rich also by being mean. What happened to 'to those whom much has been given much is expected'.


• United States
19 Dec 12
Wow, you are right, that is a lot of money for your part of the world. Even for me who lives in America, I mostly get 20 a week and 10% of that goes to charity, so it doesn't leave much left over. Since the problem is not that people won't help, but can't, I would take this up to the top and pray for a miracle. I will pray as well, somehow He will supply this woman's needs...


• Jamaica
19 Dec 12
I am praying for a miracle. She is in denial and things that all will be well with treatment but she has stage four cancer in her lungs. Thank you for your prayers

• United States
19 Dec 12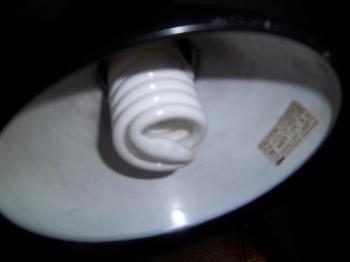 I am so sorry, but Ambie's plan sounds like a good one...


• Jamaica
19 Dec 12
I am going to suggest it to the Church Council and we can try it this weekend as she will be in town getting treatment.


• United States
19 Dec 12
Man, I just don't know. One time we had a people auction. You bid on the person and whoever got the person would have them come to their house and do simple cleaning and such. But you know as I write this, Jamaica is primarily black, right? That may be too reminiscent of slavery. After all I don't believe the people who put themselves up for auction in our church were white. I'm sorry I can't be of much help.

• Jamaica
19 Dec 12
No this is a good idea. Most middle class do employ someone to help in the home with children and housework. There is so much washing for a start so help has always been employed. I have someone five days a week. She doesn't cook but does the washing and ironing and does the floors and helps with twins etc plus keeping kitchen and bathroom clean. This just may work. Thanks Ambie

• United States
19 Dec 12
I think that everyone else has already taken the suggestions I was going to give so all I can offer are these two things. One is hope and prayers that you will find a way to raise the money for her, and that you will be okay getting through this. Being so close to this as you are and remembering how just ten short weeks ago your sister went to the angels... Another, and I thought of this just a moment ago, is perhaps finding non profit radio stations or any radio station that is willing to ask for donations for your cause without taking any percentage of said money themselves. I am not even sure if that is possible but it is worth a try. Grocery stores here have bulletin boards as well as libraries, those are two more places. Good Luck!

• Jamaica
19 Dec 12
Now, that idea of local radio station is great and I can get my son to organise this as he knows the station manager. Many thanks for this idea as I am pretty sure that it will be done for free. Thank you for your kind words.We will not give up hope and I have received such good ideas from everyone



• Boise, Idaho
19 Dec 12
It sounds like you are doing alot and what can be done. I don't know of anyway to raise money. Maybe a making things for that site Etsy or something. And I am not sure if that is a site you can use in your area. But maybe there is another one.

• Jamaica
19 Dec 12
I don't know either but will ask my children. Thank you. It is an idea. I am not a crasft person but my GF is and |I know a few others who may help. Blessings. She is only 54 years old.

• United States
23 Dec 12
You do have a dilemma. I can't imagine trying to make money selling things to people who have none! You are doing so well already though I know it's not enough. I am clueless as to giving you ideas. It's a whole different world where you live then where I do. Here they put on suppers and have articles that people buy in what they call a silent auction. Usually they do make a bunch of money....more then enough to cover your friends medical. Hopefully something will come through for her!

• Jamaica
24 Dec 12
I haven't made much but have got some good ideas to try and will just keep going. Have a happy Christmas

• United States
28 Dec 12
How about a couple of benefit dances? We have raised a ton of money to help people out by doing this. You get a local ban or DJ to donate their time and Then have big BYOB party, Or you could host a Kareoke party.Or put collection jugs ou i the stores.