The secreat to have a successful marriage is just four words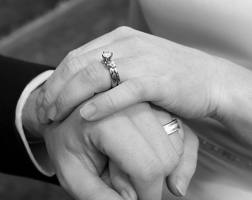 Guangzhou, China
December 21, 2012 12:16am CST
I occasionally saw a comic image via the net. And the most important four words for a successful marriage are: I'll do the dishes. I have to say that I agree to it. Since washing the dishes is a boring and tiring housework for me and my husband. But now usually I will wash the dishes and then he checks our son's homework. Since I found that it is even much more tiring for me to check my son's homework

10 responses

• United Kingdom
21 Dec 12
In my experience only two words are required for a successful marriage.
Yes dear


• Indonesia
22 Dec 12
I'm totally agree with this, LOL

• Malaysia
31 Dec 12
Hi youless, my hubby and I take turn to do the dish washing. He washes the dishes if I prepare the meal. I would wash the dishes if he readies the meal

In case I'm busy with other household chores he will do the both

Happy a nice day and happy New Year Eve


• Boise, Idaho
22 Dec 12
Give and take like that is very important in a marriage. Compromise and give and take with alittle romance thrown in. That would be good.

• Boise, Idaho
26 Dec 12
I really think it would work.


• United States
7 Jan 13
I am different from you and your husband. I enjoy doing laundry and washing dishes, as well as cooking. But I would not object to a partner who will do those things with me.

• Qatar
5 Jan 13
Hi, Sharing the household chores is a good sign, not all husband and wife will agree to do the same thing alternately. In reality some husbands hate to do the dishes, they rather do some other thing than washing the dishes (wondering why?). So if your partner doing it, lucky you! :)

• India
22 Dec 12
Adjustment is the key to have a good successful life. couples with the situations and should adjust with what they have and along with they should have a good mind to share and help each other. Such a kind of mind is quite important which will help the life easy going.

• United Kingdom
21 Dec 12
I disagree I actually think ironing is by far the worst housework you can do. so for me it would be the secret to a successful marriage is 'I'll do the ironing' if I had the choice I would wash the dishes for life if it meant not ironing. I hate ironing.

• India
21 Dec 12
Hi friend, good to know about your tips. We must need a good understanding and help our partner as much as we can and share our work to live happily. Good to know your hubby is taking care of your son's home work. My wife always take care of my son's home work and i will help her in house chores

• Pasay, Philippines
21 Dec 12

it makes me laugh that I thought it is something to do with moral values or serious advise but then it was just a comedy. Though I can still see the implication there. But wait doing dishes? Is that mean that you have to wash dishes or you have to cook? Well I think that is about being responsible on how to balance your work and your family.