Grocery shopping for Christmas...

United States
December 22, 2012 10:10am CST
I'm exhausted! I just got back from the grocery store where I had to pick up food for Christmas Eve and something for Sunday when my daughter comes to visit. I had to use up the rest of my food stamps AND use $10 from my bank account! I really hate shopping on such a small budget because there is always so much I need. My son in his weirdo way wants stuffed cabbage Christmas Eve but then his wife and her mother will be here and I have to make something else for them. I don't blame them for not liking stuffed cabbage it's an acquired taste and something my son has loved all his life. So, I put things away, made a much needed cup of coffee and plopped myself down at my computer. I wish I could take a nap but no matter how tired I am I can't sleep in the day. Does grocery shopping tire you out? Do you need a rest once all is said and done?
10 responses

• Japan
22 Dec 12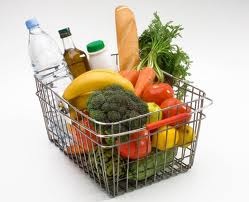 Oh we are on the same boat! I am tired too. Me and hubby just got back for late grocery shopping and it was lot of people at the grocery store that we usually went too. I had lot of stuff to get since we gonna have a small family and friends coming over and going to prepare lot of food too. I might be falling asleep anytime soon??

• Japan
23 Dec 12
Oh that's great atleast you have gotten a nap?? I would go to the store next time as soon as they open so not too many people in line??

• United States
22 Dec 12
I love grocery shopping, as a matter of fact I went shopping earlier today for the next week. I shouldn't have to go out again this week. I enjoy shopping even if it is just for groceries. I like knowing I'm following my menu and doing something for my family. I spent $232.57 this month for groceries already. We've had a lot of beans and rice and I don't buy meat, so that's a saver right there. I'm really hoping to reduce the grocery budget even further this upcoming month without sacrificing my family's nutrition. I buy organic when I can and I do buy a lot of fruits and vegetables. Tonight we're having vegetarian meatloaf and green beans. Yum!! I am not a lover of cabbage, but I have eaten it in coleslaw. We discovered we love brussel sprouts. No, grocery shopping does not tire me out, it energizes me


• United States
23 Dec 12
I get $127 in food stamps every month and try to do use half of it at the beginning of the month when I get them and the rest in the middle of the month. By this time of the month I'm forced to use my debit card when I need things like milk and bread. I just got a raise on my ss check so that means my food stamps will go down again probably to around $100. I don't buy organice because they are usually very expensive. I do try to buy fresh veggies and fruits.

• United States
23 Dec 12
Grocery shopping is usually not too bad for me...but it is a real task. Sometimes if a friend wants to go with me, they are surprised at how focused I am...planning which coupons to take and add to my card, making a list of what to get from Aldi and what to get from the major grocery store...going around the store and comparing the prices per ounce....it's kinda like a game to see how much I can get for a low price. The worst part is dragging groceries up to my apartment on the third floor. Last night, the stairwell was slippery so I had to be extra careful with all of the bags!

• China
23 Dec 12
Yes everybody now is busy with their Christmas purchase,so am I,but I happy for this though it will make me tired,but when I think about that with this we can celebrate our Christmas then I will get energy for that again. So why not you just think about some happy things in Christmas when you feel tired? And as you well know,there is one Christmas in a year and those exhaust thing is worth it.

• United States
23 Dec 12
I generally enjoy shopping for food. During the warm months, I get much of our food from farmers' markets. For a while, I'd been a CSA member, but we are not currently involved with a CSA. We likely will pick that up again, though, since I really do like the variety and ease of simply picking up a share. The one thing that I don't like is dealing with the crowds. One of the places I shop at can get really bad with the crowds at times, and I often find myself having to battle yuppie bimbos for space in there.

I'm still working on figuring out the "perfect" times to shop there, since I like what is offered there.

• United Arab Emirates
22 Dec 12
this holiday all the people will run out of money, though you know that you can make something at home free great and people will like it still you do not stop buying things especially for kids. oh i hope the salary will come soon for all of us to safe us and start collect money again.

• United Kingdom
22 Dec 12
Apart from the vegetables we have now got everything in for Christmas, but you know there's always something you've forgotten and have to rush out last minute for! I have never heard of tried stuffed cabbage to be honest, if he likes it then I am sure he will appreciate you getting it in for him. I love smoked cheese, and mum bless her heart when she went out today brought me back two packs of it, should last me for Christmas! Save me having to go out and get it Christmas Eve. Thank goodness for coffee eh.

• Netherlands
22 Dec 12
Shopping is always exhausting to me. I will not shop anymore from tomorrow on. I did make some food for the scouting club, before for christmas dinner at the school and now it's over. I will not cook during christmas, by now it's a habit and nobody cares over here. We will lock everybody out (or say not let anyone in) and have some easy relaxing days, watching old movies. I also will not make extra costs if people visit me (neither I do with other celebrations or parties). Perhaps it's a good idea if you do celebrate christmas together everybody is giving you a hand. Taking some food or drinks with them so you all have a relaxing dinner which won't make you feel uncomfortable either because you are out of money.

• India
22 Dec 12
Thanks a ton for sharing this discussion. Well i know u are very much exhausted after the grocery shopping and still u are not able to find time to take rest. I think it is better to give others some responsibility to carry out the tasks as of now so that u can take rest for some time. Besides grocery shopping is always taxing and exhausting so u have to decide which things to take home and which one to skip and besides u have to get good quality things from shopping and that is the reason why i always avoid going for grocery shopping. What say?

• India
23 Dec 12
ya that is so much fun and wonderful time to spend the money and waiting for the gifts to arrive also,i like that at times but its so taxing