I might be getting a lap top.

United States
December 23, 2012 3:48pm CST
If I do I should after the 1st of the year. My friends Chris and Hector both bought Mac books. Chris told me a few months ago when he got his Mac I would get his lap top. I am not going to ask Chris about this. I will wait and see if it really happens or not. I probaly won't see him until after the 1st of the year. I hope I get one! My table top computer is slow and it would be nice of a change!
7 responses


• United States
3 Jan 13
I know I want a laptop for its slickness,its mobility and it would be better then the computer I have now! Mine loves to freeze up (mostly on my games),is slow,is hard to turn off and boot up when needed. Very frustrating! I even found out Chris's partner has a Mac Book,too! So I should be getting one soon!


• Boise, Idaho
24 Dec 12
Well, that would certainly be nice. I am not sure I would like going to a desktop from a laptop but I see that the other way around would be nice. I have always had a laptop here at home.

• United States
3 Jan 13
I have dreamed of a laptop for awhile now. I know so many peopel who have one! I hope Chris doesn't change his mind about the laptop! I really want one! I know his is a Dell and it is only a few years old. His partner has also gottan a Mac Book so I can't see not getting a laptop!

• Boise, Idaho
3 Jan 13
I have had had three Dell laptops and I love them! I dont know what I'd do with a desktop after having the laptop for so long.

• Malaysia
25 Dec 12
Hi blue65packer, it's quite annoying surfing net with slow loading computer. It's the right time to get your device changed anyway. I hope he will turn up on date mentioned and wish you can get the Mac book. It's really exciting if you can replace the old desktop. Wish you all the best in luck

and Marry Xmas

Happy posting


• United States
3 Jan 13
My freind Chris got the Mac Book for himself. I just found out his aprtner bought one,too! So know both have one and I can't see them both keepin their laptops! Chris promised his to me and I hope he won't change his mind,which he does alot! I will see him next week and find out what he is going to do. I know his laptop is a Dell and he got it a few years ago. So we will see!

• Japan
23 Dec 12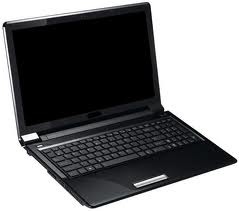 Oh that's gonna be nice and fun for getting your self a very wonderful treat?? if you think or if you want to get one then always check prices since most of the electronics are on sale after or even holidays;-) I'm sure you'll get a good deal, a nice laptop for a reasonable price??

• United States
3 Jan 13
There is no way in hell I could afford a computer for myself! Now or in the near future! The computer I have is used and I got it for free form my older brother who is a computer programer. If my friend Chris for some reason changes his mind and doesn't give me his laptop,I'll ask my brother for one. Free is so much better then buying!

• United States
23 Dec 12
I really miss having a laptop. I like their portability. I went through two laptops in two years, so it will be awhile before I get another one. This desk top is slow, freezes up, takes forever to turn on and turn off. I get frustrated with it, but it is better than not having a computer. ' I hope you are able to get a laptop soon. They are great to have.

• United States
3 Jan 13
I want a laptop for more then one reason! I want the mobility,a computer which is faster,doesn't freeze up and hard to turn off and on! Just like yours! I get really frustrated somedays! Anyway I hope I do get Chris's laptop! It would beat the computer I have now!

• Legaspi, Philippines
23 Dec 12
I'm sure that would be fun if you would have your laptop. It is a good thing also to have friends who are willing to share their things to their friends. Perhaps you can prepare something especial for him during the 1st of the year so that he will not think twice of giving it to you. But if he said he will do it, I'm sure he will not break his promise. Happy Holidays!

• United States
3 Jan 13
I will do something nice for Chris if he gives me his laptop. I won't see him until next monday and I will go from there. His partner even got a Mac book! So hopefully I can get one of their laptops! It is hard to tell what Chris will do. He is always changing his mind on things!


• Mexico
23 Dec 12
Prices always go down right after xmas holidays. Make sure you check out then....

• United States
3 Jan 13
I have no way of affording a computer! Now or in the near future! I have been getting my computers form my older brother who works as a computer programer. So why would I want to buy a computer? I still am not sure if my friend Chris is giving me his laptop. I have not seen him in over a week and won't be until monday. So we will see.