Christmas holiday starts for children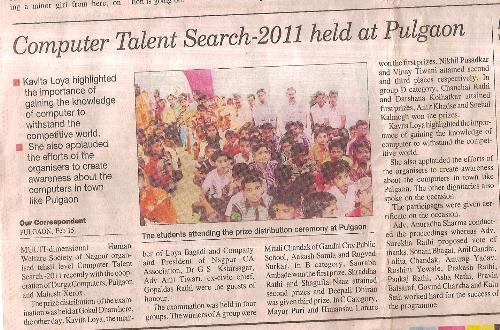 India
December 24, 2012 2:10am CST
Not in all schools but most of the schools gives the holiday for 10 days or 15 days in Christmas and less holiday for Diwali vacations. Now in our town holiday is starts the most of the schools since today and in our relatives home many families wants to go out of town for spending holiday. But some are not because lots of home work is given by teachers to students. They are busy for completing their home work. Do you want to spend holiday out of home or spend in home because of home work load. Last year I was conducted the Computer Talent Search in holiday 2nd Jan. Total in 7 news paper covered my news and participant was 700.
4 responses

• India
24 Dec 12
Hello SR

Just like you mentioned here not all school have given holidays.. Only Christian schools having 10 to 15 days mini vacation and other school are open, they only give holiday on 25th and other holiday day. About spending time,I love to travel. So it would be great if I can go around with family or friends. Right now there is no plan but hopping for best.


• India
24 Dec 12
Ohhh means this time no one is making plan for going on tour okk.. you are right only christian school or central school provides the holiday.

• Delhi, India
24 Dec 12
Hello Surekha, Yes school of my kids too is closed from 24th Dec~15th Jan which is not due to Christmas but because of severe cold which is rising day by day. I remember we never used to have so long vacations in our time. I always liked to spend my holidays at home as I feel comfort only at my home unlike my kids who like to go to their Naani's place in holidays and they are preparing to do so in these vacations too.


Which computer talent you organised?.


• India
24 Dec 12
Hi dear

Here many schools are already closed and giving 15 days holidays. They cut short the vacation of Diwali, you know what is the reason. The government will declare holidays in the time when severe winter starts, which may be falls in the first week of January. School can't be done anything when they get order from government. So they cut short the diwali vacation to compensate the study days. My kid's vacation yet to start, today younger one got a holiday as problems going on in Delhi but elder went to school. I think their school will close in the first week of January for two weeks. Regarding the holiday home works, there won't be much home works for them in this short term vacation. But we won't go out this time as leave is not possible for both of us (me and my hubby). We plan our visit on long vacation in summer time.


• India
24 Dec 12
Hellooo dear


You are right cut the Diwali vacation and gives in Christmas. Yes school cant do anything if order pass by Govt. Hmmmm means long journey and more enjoy great idea. Friend really in short period of time goes on tour is not possible. How many children you have.

• India
24 Dec 12
Hello, Whole India have holidays now. But here holiday is only upto 31 December. It is surprising that school gave holiday of 10 to 15 days there. I think cold is not so serious in your area. Here we are facing terrible cold.Last year you were conducted talent search, you used your holy day in better way. What are you doing in this holy days?