Is tomato a fruit or vegtable?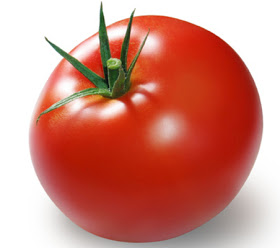 Germany
December 27, 2012 7:29am CST
Me and my hubby were having bet about tomato if its fruit or vegtable. We started this funny bet when we were in grocery few hours ago. I influenced the tradition in Chinese, to have 12 different round fruits in new year, means a whole year of happines, prosperous and success next year. So, I just found 11 fruits so far at that time. And I've seen the tomato and started asking if its a fruit but he doesn't agree. So what do you think? A fruit or vegtable?
6 responses

• Philippines
27 Dec 12
A tomato is a vegetable fruit.You can still use to make your new year prosperous by putting it in a bowl to welcome the new year.I am using real fruits like chico, pineapples,apples,pears,oranges,mandarins,papaya,avocado,grapes,guava,melon,water melon,and many other fruits,to greet the new year.

• Philippines
28 Dec 12
Are you not residing in the country? So you are in another country for a purpose of working or married to a foreigner.I wish I could hold a apricot and other fruit which are only found in cold countries.I have already seen a blue berry,which I only seen in a preserved jam jar.In wish your fruits would be complete 12 pieces, so that your fortunes would be granted as you have welcome the new year.Happy new year to you.



• Oklahoma City, Oklahoma
13 Feb 13
Well, the tomato is the 'fruit' of the plant, carrying its seeds. But when you plant tomatoes in your garden, you have to buy them partly-grown---I never understood that. But carrots are the roots, right? & broccoli is the branches-&-leaves, right? Let me look something up ... http://search.mylot.com/search.aspx?t=web&k=%22difference+between+fruits+and+vegetables%22?ref=mythociate a site there says that a vegetable is 'any edible part of a plant,' while a fruit is 'the mature ovary containing the seeds of a plant.' So 'fruits' are all 'vegetables,' but not every 'vegetable' is a 'fruit.' The reason why tomatoes are thought of as vegetables is that they contain vegetable-levels (rather than fruit-levels) of fructose.

• India
29 Jan 13
I think is is a fruit that is used as vegetable like many other fruits, fruits have seeds and tomato has, thanks for this discussion

• Oklahoma City, Oklahoma
23 Jan 13
It's a fruit if it carries the seeds. It's a vegetable if it's any other part of the plant. I know from my dad's gardening period years ago that you DO buy the tomato-plant partly-grown (like a tree). But what does the plant grow from if not a seed? and where do the seeds come from if not the fruit of the plant?