An awesome idea!

United States
December 29, 2012 1:16pm CST
There has been a post going around Facebook from a Pinterest board about writing down one good thing that happens to you in the coming year and putting it in a mason jar in the coming year and then reading them all on New Years Eve for the following year... I think this is such an inspired idea! What better way to be grateful and remind ourselves of how good we have it than to jot down the good stuff. Sometimes it takes a little bit to remember the good stuff, but it happens randomly throughout the day and its just good to have a momentary attitude of gratitude. You get back from the world what you put in and if all you do is think of the bad... Thats what you are going to get more of.... I am so doing this for the year! I can't wait to see what blessings the year brings me!
11 responses

• India
30 Dec 12
I do not feel we need a jar but the mind set to pick the good things that happen to us and that way our mind is well trained to live in the attitude of gratitude. What more can one ask for?


• United States
30 Dec 12
You dont NEED a jar. But it is nice to have physical proof, something you can hold on to and read with your own eyes that reminds you that good things do in fact happen despite any bad that may be occurring.

• India
30 Dec 12
I was just sharing my experience and it works for me tannie... By making a constant effort to stay in the attitude of gratitude one tends to look at only the positive side of one's life.


• United Kingdom
30 Dec 12
Wow, thank you for sharing this because I think it's a truly excellent idea. It's important to remain positive and remember that even in the worst of days it is possible to sift through and find something positive. I think I am going to put my own twist on this and incorporate my partner--everyday we could write something nice that the other did for us, or said, or something we appreciate about them. Then, come next year, it will be a beautiful reflection of our year together. Thanks for this!


• United Kingdom
30 Dec 12
Yeah, exactly. It will be a nice, positive reminder that despite the grim side of life, there is always light at the end of the tunnel. And it's almost like a variation on a diary of sorts. A small note of something positive that happened everyday. Beautiful idea indeed.

• United States
29 Dec 12
I think it is important to focus on the positive. That sounds like an excellent idea. My mum used to sing the song; "Count your Blessings, one by one" whenever my siblings and I would complain. We do indeed get back what we put in. That is why I encourage people to do charity work or volunteer. It does come back to you. I remember when I my husband was very sick and we could not pay our utility bill. The only person I could think of to call was my church's secretary. She had the authority to give to those in need a voucher for utility bills. It just so happened that there was enough in the church's funds for my utility bill. She had to turn down other people asking for a voucher for their utility bill. But the secretary told me that she was going to give to me first because she appreciated that I did volunteer work, even when times were difficult for me. When you give, you receive back. My suggestion is to put in ways that you gave or helped others and then the good things that happened to you. Because you give, it will multiply into greater blessings.

•
30 Dec 12
better we must take positive thinking and action, can provide something of value to us and others such as: split our time for our family, saying something do not offend others, can keep mood pairing, can provide support to the people around us in the form positive goals

• United States
30 Dec 12
I think it should just be anything good. People don't volunteer everyday so putting the one good thing a day into a jar wouldn't work. And somedays the good things are so small they are hard to find, but they are there and it helps the day seem better in retrospect....

• United States
30 Dec 12
This is a very good idea. It seems so many focus on the bad things that happen when the good things are far more important. Just think how much joy it will bring reading all those good things at the end of the year. You are right. This will generate happiness.


• United States
30 Dec 12
That was my thought too when I read about this idea. They say that 1 happy thought can counteract many many bad ones... Which means more opportunity for happiness to find you throughout the year.

• United States
30 Dec 12
I love this idea. It's very creative and helps you to focus on all the positives in your life. You are right, it is an excellent way to be grateful. Living in gratitude is one of the best ways to attract happiness into your life. Thank you for sharing this, I think I'll do this as well. We can compare notes at the end of the year. Thank you so much for sharing this excellent idea.

• United States
30 Dec 12
Sounds like a lovely idea to compare at the end of the year! I know alot of mine is going to be fiance related though. Hes so good and wonderful to me, no matter how bad of a day Im having he always does something to make it so much better. Even if its just a hug...


• Puerto Rico
30 Dec 12

OMG I love this idea. I didn't see it on facebook but I'm so happy you shared this idea with us here at mylot. I'm so doing it. Starting Tuesday I will be writing each day what I was gratiful for that day. I'm also going to pass this on to my daughters to do and even my granddaughter and my sister. How inspiring especially when you read them back at the end of the year.

• United States
30 Dec 12
I thought so too! Very inspiring. I am glad that you liked it and that you are going to pass it on. The rewards will be many, even if they think it is corny or whatnot. You know kids these days. lol.

• Puerto Rico
30 Dec 12
Well my daughters are in their thirtys so they may appreciate it, especially my one daughter having her daughter do it too. We shall see!

• United States
30 Dec 12
I'm happy to hear that you are going to do this. It is such a great idea. I agree with you that it is best for us to think about the good. It only causes us to be depressed when we overly think about the bad. There is a lot of good that happens in our life and that is what we need to focus on.

• United States
30 Dec 12
There are a lot of depressing things in this world and sometimes it seems as if bad luck is the only luck we are permitted to have. That is enough to make anyone depressed and negative. I think it is good to have a reminder everyday that there is good in your life no matter how dark things seem.

• United States
31 Dec 12
Yeah I agree with you. We need those reminders. When we focus mainly on negative things it makes life hard. And we start to feel that our life isn't that great. Thinking about the positive helps us to be grateful.

• China
30 Dec 12
Wow,it is really a good idea,we should all remember the good things happen to our life and with gratitude. But why not we replace the mason jar with one of our private e-mail?I think it is more easy for us to handle and we never lose them.

• United States
30 Dec 12
Oh you can lose stuff in emails! All it takes is one wrong button push or some glitch and your thoughts and emails are gone. Besides, I like the thought of having something physical that I can hold in my hand and read and say to myself... wow! That happened to me this past year? I am so glad I got to experience that. Its an idea I threw out there for those that want to do it. No matter how it is done, the end result is still the same.. You get to celebrate at years end all the good life has brought you.

• India
30 Dec 12
that really seems to be a creative visualization and wonderful idea to pin it along with pinterest andd for sure it looks very imaginative also,i prefer it

• United States
30 Dec 12
I like pinning too. I am just glad I am not an addict. Still, it is nice when I find ideas I love and can have them all on one site rather than have a zillion bookmarks. So far this is my favorite one!

• India
30 Dec 12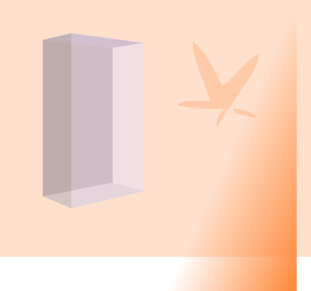 I think Facebook is a great place to share ideas and thoughts. It is a good thing to remember our good things in life because in this way we have more positive attitude towards life. But think for one moment and I think if you share more , you get more. So it is a good idea to share even your saddest moments with people. In this way you can be confident about yourself in coming days.

• United States
30 Dec 12
To be sure there will be good and sad moments, that is the balance of life. If you didnt have some bad times you couldnt fully appreciate the good ones. You learn from the bad and celebrate the good. However, for a majority of the people in the world, it seems like the bad is so much its suffocating them. This is a way to see a light at the end of the dark.

• India
30 Dec 12
Sounds a very good idea to me. Well I ain't got time for that stuff, while I try to jot down good memories from past, I would miss nice memories from present. So it is better for me to just go on. Well if i do that I could end up being more calm and nice to people as I have just good stuff to me. Good luck and happy new year!

• United States
30 Dec 12
How long would it take out of your day to write one good thing at the end of it and stick it in a jar? Its not about living in the past and missing the present. Its about looking back and seeing all the happiness the previous year brought you. If you cant celebrate the good, then whats the point? You have a good New Year as well my friend!