How is tourism in your country?

China
December 30, 2012 1:05am CST
My country is such a big vast country.So there are plenty of natural resources and also places full of history.What about mylotters from around the world?Do you guys enjoy meeting new different people from different cultures?It's nice knowing you guys here.
5 responses

• China
30 Dec 12
The city which I live is a very famous place for travel.Especially in summer,there are thousands of people coming from different places.I really love traveling,and I have been to some places in my country.But I really wish I could go abroad to experience different lifes.

• China
30 Dec 12
The place I live is close to Russia,so there are really a great number of Russians .Now that we are all willing to go abroad,we both should save enough money now.

• United Kingdom
30 Dec 12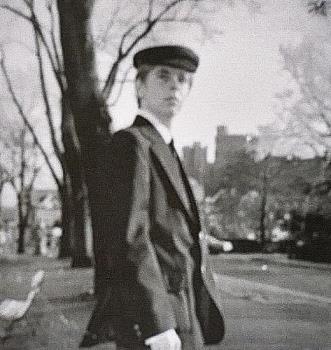 Tourism is massive in my country, which is England, part of the United Kingdom, whose full title is the United Kingdom of Great Britain and Northern Ireland, Britain for short. My country is a small one, although an old one, rich with history. Consequently, many tourists come here from all over the world, and especially to London, which is my city. I was born in London, and currently reside in the suburbs. Even the suburb in which I reside, which is little known, not especially glamorous, and not at all touristy, is literally on the edge of a spectacular and beautiful major London landmark, which attracts an enormous amount of tourists. I welcome the tourists here: I feel flattered they want to visit my country, and find it so interesting. Without them, London would be a sadder, drabber and lonelier place. In my view, they are a blessing to this great nation.

• China
30 Dec 12
Carl,thanks so much for the warm welcome to your living place.And i would say that countries in the whole world becomes more united than before and people therefore gets to know each other and try to visit a lot.I have a friend who studies in london so i always really wanted to visit him,but honestly that things in london are really expensive.

• Denmark
2 Jan 13
My country is quite small. Many people only visit Copenhagen but some tourists choose to visit the peninsula or or some of the islands in other parts of the country. We have more than 400 islands, but many of them are very small and there are no buildings there. I was born a city called Odense and it is famous because the fairytale writer, Hans Christian Andersen was born there. Every year many international tourists visit his museum in Odense. I love to meet people from other cultures and sometimes I meet the tourists who visit my country. It is always interesting to meet them. I also love to communicate with people from other countries here on the internet.

• Philippines
31 Dec 12
Tourism in our country is getting better after we had included as one of the seven wonders of the world (Puerto Prinsesa). We have attractions for beaches, wildlife reserves and the amazing Underground River which is unique around the world. We can provide also more details on this place and on how to travel there.

• Netherlands
30 Dec 12
I think in my country (the Netherlands) we are already since ages used to foreigners. They are not the one anymore we want to meet, you see them daily everywhere. If we want to meet foreigners we travel ourselves, just like we already do since ages as well.