The Caribbean Islands

United Kingdom
December 30, 2012 5:04am CST
When I was 19 years old I visited St Lucia in the Caribbean Sea. I went there with my mom and we had a lovely relaxing time. It was my first time going to a tropical destination. As they are islands without many ferry rides it would be challenging to island hop there. Most of all I would love to visit Margarita Island, Tobago, Grenada, Barbados and St Vincent. It is a dream since I wouldn't be able to afford to cruise around those islands. There isn't an air pass around the Caribbean anymore either. Can you imagine a trip to the Caribbean Islands? Which islands would you be keen to see if you got a free trip to there?
11 responses

• United Kingdom
2 Jan 13
I have heard that St.Lucia is quite expensive. I remember when I was at my first job working as a secretary, my boss was very wealthy and would boast of his holiday trips to St.Lucia, it all sounded very grand, and I thought only the rich and famous went there, but now, fortunately you have altered my opinion of it. I have never visited any Caribbean Island, mainly because I don't like heat and it wouldn't appeal to me.

• Canada
3 Jan 13
I hate the heat to but travel to the carabean all the time trust me if you sit on the beach all day and every half hour go take a dip to cool down in the ocean the heat doesn't get to you it's actually relaxing and worth it

•
31 Dec 12
Funnily enough, I pretty have have been given a nearly free trip for my next holidy which I depart on the 5th January - myself and my husband are very excuited as back in September time, I won a free week at a hotel chain in Mexico so I chose to book the one I have always dreamt about staying in and all I had to pay for was the flights and transfers however, I used my work discount and have paid a very minimal amount(way lower than Mexico should cost from the UK anyway!) and I have just theis moment printed all my documents off and bought my insurance. Now I have done that I am very excited! :) If I could choose another place though, I would love to visit Curacao or Aruba. I do love the Caribbean and would love to visit as many places as possible within this area if I could.

• United Kingdom
31 Dec 12
Hi Frankie. I am delighted to hear that in a few days you will be jetting off to Mexico. Well done for winning a free week and it was clever of you to get discounted flights plus transfers. It is superb you now have your travel insurance arranged. I hope that one day in the future you get to visit the A, B, C Islands in the Caribbean Sea. My favorite trip was Mexico, Belize and Guatemala in 2006. Good luck with your trip and I hope you find it excellent.



• India
31 Dec 12
Well world is full of amazing places. i haven't heard of caribbean island so I don't know. The response of people for their free trip island will depend on the fact how many island are they aware of? For me i would love to go to bali island in indonesia. Still cheers for all others and a happy new year along!

• United States
31 Dec 12
Well, as you know, I will be going on my very first cruise in February. I am sailing from Miami to the Eastern Caribbean. The islands that I will be visiting will be St. Thomas, St. Maarten and Nassau. I do not know very much about any of these islands or even the Caribbean. I guess that it will be a learning experience.

• Omagh, Northern Ireland
31 Dec 12
I'd like sometime to get to visit St Marten in the Caribbean,if only to visit that well photographed and videoed beach that has Jumbo jets seemingly going in to land just over the heads of the sunbathers on the other side of the road beside it! look on youtube for video...

• Shingle Springs, California
30 Dec 12
I've been to the Bahamas, and on a Caribbean cruise. Both were nice, though I"m not that wild about cruises. Too much time on a boat, and not enough time sightseeing, snorkeling, etc. Not sure what islands I would go to, other than Jamaica. I'd really like to go there and meet my friend Cynthia.

• United Kingdom
31 Dec 12
I hope that you are able to visit Jamaica and see your friend Cynthia. It is lovely you have been to the Bahamas and on a Caribbean cruise. I know that two or three days in a place can be wonderful. I wouldn't like to arrive at Grenada at 8 in the morning and get sailing again at 5 in the evening. I wouldn't have enough time for sightseeing, having lunch on the beach and doing some snorkeling. Yes, that sort of schedule would feel rushed.



• United States
30 Dec 12
Perhaps you can find a really rich person with a yacht who can take you from island to island? Wouldn't that be amazing! I would love to do the island hop as well from a historical sense as they contain a lot of amazing history and travels never mind the beautiful oceans and nature.

• Puerto Rico
30 Dec 12
Well I have been to the Bahamas on a cruise. I live on the island of Puerto Rico at this time and have so for the past two years and love it. The islands that I would one day like to visit would be St. Lucia, Aruba, Cayman Islands and Turks and Caicos Islands. There are many that I have no desire at all, such as Cuba, Jamaica, Mexico or the Domingen Republic.

• India
30 Dec 12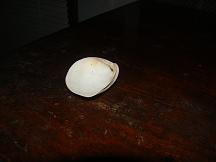 As a part of the US package I went on a cruise covering Bahamas through Royal Caribbeans. The ship was Sovereign of the Seas a 14 decked Liner all with individual themes. We anchored at Nassau and were then taken to Coco Cay Island. The white sands of the Coco Cay Island was a rare sight. The Island is just about 27x8 miles. I picked a shell from there as a memento

• Canada
3 Jan 13
Well so far I've travelled to st Lucia, Jamaica, grand cayman, Dominican, Bahamas, cancan,... I think I'm missing something here. Anyway. My favorite so far was grand cayman. Really safe and peaceful there. No one trying to sell you stuff constantly. If I could get a free trip I would go back there or Turks and Caicos. I love snorkeling in these places.

• Denmark
2 Jan 13
I have a friend who loves reggae and she visited Jamaica some years ago. She enjoyed her visit very much and I found it interesting to hear about her experiences and see her pictures. After that time I added Jamaica to my travel wishlist and I hope that I will be able to go there one day. I would also like to visit Trinidad and Tobago. Many years ago one of my classmates had a visitor from Trinidad and the rest of the class had the chance to meet him. He told us about his country. I think that it could be interesting to visit Trinidad and while I am there I would also like to visit Tobago. I am sure that there are many other interesting places to visit in the Caribbean, but those islands would be my first choice since I already know a bit about them.