new app on facebook?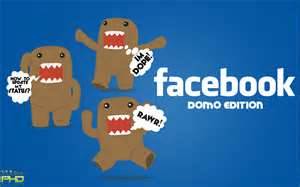 United States
December 31, 2012 10:44am CST
I noticed on the bottom of the page a link for an app to find out who deleted you as a friend! I don't click on everything I see and it says 3 people have deleted me on fb. I logged onto my account there and couldn't find one person who deleted me. They are all family and close friends so I don't know why anyone would delete me. Where did they get the idea that 3 people deleted me? Would you click on that link to find out who deleted you on fb? I don't know how they would get that information and why!
8 responses

• Cambridge, England
31 Dec 12
There is no app which can detect who has deleted you BEFORE it was installed. There are scripts which can make a list of all your current friends and then advise you when anyone on that list removes you. Unfortunately, many of them have been known to be dangerous because, by giving them access to your Friends list, you may also be allowing them access to much more information than you intended. If the app is giving you false information, such as telling you that 3 people deleted you BEFORE you even installed it, then it is very likely to be a scam and you would be strongly advised to get rid of it as soon as possible (and report it to FaceBook).

• United States
31 Dec 12
I really would not care if any one removed me so I am sure I would not look. I deleted so many game players last year so I am free from most of those messages.

• United States
31 Dec 12
I felt so god removing all those people so I could get away from those games.

• India
1 Jan 13
Really? I have never seen any links like that.. Well, i will not get thoughtful if my friends remove me on FB though. LOL.

• India
9 Jan 13
I would be upset too..but that's ok with me because family is family..


• India
1 Jan 13
This could be an other hoax app. There are many such silly apps in facebook.. And moreover facebook will not expose API's which override a persons personal information based on his/her personal preference or settings... So just don't get your head to it just enjoy your New year!


• Denmark
4 Jan 13
You should try out Friends List Tracker. It has been around for ages and is actually the best app around for the job (even though it is not the most widely used) http://apps.facebook.com/flist-tracker