My throat hurts

China
January 2, 2013 10:05pm CST
I hear Lycium barbarum(Also known as wolfberries, which contain all 8 essential amino acids, are packed with vitamin C, trace minerals, and are revered in Asia as a powerful healing food.) is good for health, especially good for kidney, so I bought one kilograms in the drug store. I can't help eating them, they are a little sweet, the size and shape is just as the raisin. I ate a lot, and my daughter ate them, too. The next day my throat hurt, and there is much phlegm, I felt terrible, I didn't know why, so I searched the internet, it says the Lycium barbarm is hot, it's good for health but too much will directly result in sore throat, inflamed. Do you know Lycium barbarum? Have you ever eaten them? I have a picture for you about it. Have a nice day, guys!
1 response

• United States
3 Jan 13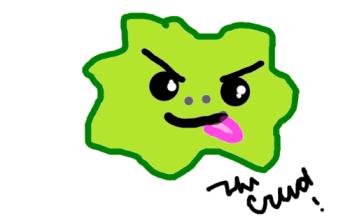 You can catch a cold, a flu, or the plain old crud dispite having a perfect diet with all the best foods. Bacteria, viruses, and fungi are very determined life forms. They want to reproduce. The difference between the healthy catching a nasty bug and the less than healthy catching a bug is the severity. There is also the secondary crap to consider, the healthy is less likely to suffer secondary health problems when down with bacteria, viruses, and fungi. Mr. or Ms. healthy will usually recover and go back to their lives. The unhealthy can die. Go grab a tissue, a wolfberry, and watch something brain numbingly silly and forget your cares while your body goes to war against your little nasty.

• China
3 Jan 13

Such an interesting theory, thanks for sharing. I found I might have the symptom of cold now. I am drinking water and yeah, I have used up many tissues to blow my nose.