Always emptying trash?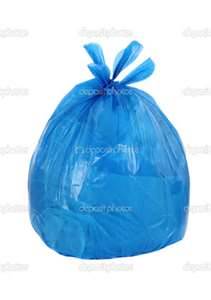 United States
January 4, 2013 7:23am CST
I have a medium size trash can in the kitchen and it seems like I'm always emptying trash! When I open up a box I tear it into smaller pieces, I'm always pushing the trash down in the bag to make room for more. I have to walk down the hall to the trash room to get to the trash incinerator and I feel like I'm always walking to it. Over the holidays when maintenance was on vacation the trash room was loaded with trash bags that wouldn't fit in the shute because even that was overflowing. HOw often do you empty your trash? Do you put it outside in barrels or do it another way?
10 responses

• United States
4 Jan 13
I take my garbage out to the big dumpster. So, I don't have a problem. I have a small indoor trash can but that's no problem. It gives me a chance to get some fresh air while walking outside to take out my trash. In other words, its a small issue in a world of bigger issues. Just part of living in a society where we do have means of disposing our garbage.

• United States
4 Jan 13
I'm always trying to cut down on the amount of trash we put out to the curb every week. Some weeks we do very well and other weeks, it's a nightmare. I will say that using and reusing bags at Christmas time really cut down on the amount of trash that went out during the Christmas holiday. I would like to get down to four bags of trash or less a week consistently. Hopefully we'll do better in the upcoming year as we are more "aware" of the impact our trash is having on the planet. I am saving all my metal for the junk yard and a little extra money. Whenever I make something that comes in a can, I peel the paper off and put the metal cans in a bag. In the spring when I have enough built up I will scrap it out at the junk yard and make myself a little extra money. I know one city outlawed the use of water bottles. It was on the news the other night. Even Starbucks is getting into the cause and offering discounts to people who bring their cups back to reuse them. We have two barrels of trash we put out for the trash man every Monday morning. The majority of the trash we have is recycled to use for energy. A great way to recycle trash.

• Mexico
4 Jan 13
I have several trash cns , all around my home and internet cafe. i empty them every day no matter how much is in them. here in mexico trash comes by all the time, so I can toss the trash often. In cafe.. I dont like candy wrappers and old food in trash so I toss it fast. So I figure mide as well toss it all at same time. Take care

there.




• United States
4 Jan 13
Much of the stuff goes into the recycling. However, we do still generate more trash than I would like. As such, the main trash bag goes out every other day at least; the bag in the bathroom does not get changed quite as often--about once a week.

• United States
4 Jan 13
Unfortunately we don't recycle around here. I've asked for bins but I guess it's not a priority to the office. I do keep soda cans and bottles people like my son bring here. I get enough and cash them in at a local store. Yes, my bathroom and the small bucket by my desk don't get taken out as oftten.


• United Kingdom
5 Jan 13
Our refuse collectors come once a fortnight to collect the trash, once a week to collect anything recyclable. We have a big bin situated outside the back door, when our indoor bins get full up we put the bags into the dustbin. I wonder where all the rubbish comes from, there is only three of us, plus the cat and get the big bin is always full, and that's without anything recyclable inside!


• Canada
4 Jan 13
usually I empty the trash can in the kitchen about 3-4 times a week. Any paper, cartom or bottles, including plastic ones, go to the recycling bin. But yes, I aree with you that it seems as I empty the trash all the time. It all depends I guess on how many people live under same roof, and if you are cooking everyday. I find that in days that I cook, I have even 2 cans of trash to empty, so I try to cook every two days. It's also better for me as I don't have to come up with cooking ideas every day... :)

• Lenox, Georgia
4 Jan 13
Oh my goodness I completely understand, we go through SO much trash it drives me crazy! We put it in trash cans outside and it always gets filled up so fast. I go through more garbage bags than I can even count! Lol.