...Oh I Love my make up!..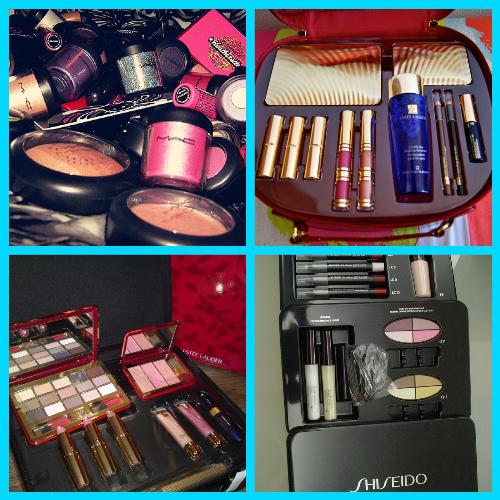 Japan
January 4, 2013 10:47pm CST
Most of us (women) love make up! Just like me, I do wear make up every time I go to work,shopping and running errands. I sometimes wear light make up even I am at home. My hubby bought me make up too and most of my make up that he bought ate awesome! He definitely know my taste. Luckily I got some make up to as Christmas present last December and my collection just added up and getting even more. How about you there? Do you love make up too? Women wearing make up?
4 responses

• China
5 Jan 13
I put on a light make up when I go to work?attend some parties and have dinner with my friends.I should adimit that most of time except staying at home I wear it.I am really annoyed to undress myself before going to bed especiall in a cold evening.But we have to do,right? Or it does harm to our skin.

• Japan
5 Jan 13
Yes that's right!! Always wash off the make up before going to bed! Wearing make home is good to but make ate to wash it off;-)

• United States
5 Jan 13
I love makeup too, I love the new colors in plum and pink, revlon and cover girl has some nice makeup, I also get some of mine from Mac and Clinique. I'm the Frugal Bree

• Japan
5 Jan 13
I like those smokey palettes from cover girl and maybelline and my favorite mascara brand is maybelline they really have great mascara!


• Japan
5 Jan 13
Absolutely right! It makes you stand out and beautiful!

• Philippines
14 Apr 13
I love makeup a lot. although I just started collecting them. I don't go out of the house without makeup. But I always know just how much makeup to wear on whatever location I go to. Now I started a youtube channel all about fashion and beauty. There I do makeup tutorials and fashion tutorials too. maybe you'd like to check it out. The Link is on my profile here in mylot. :)