Missing a heart beat!

India
January 6, 2013 11:25pm CST
The milk spills over and you miss a heart beat. Heart stops beating when something is broken,when your significant other is seen having a conversation with someone prettier than you,or when you are caught red handed doing something wrong - reasons are several. Now is it worth for your heart to stop beating just because...... When did you your heart miss the beat and how many times does that happen to you. Are you doing anything to see that such a thing does not happen. I need to know this as I missed a beat when I received an email from a long lost friend. Even when nice things happen why should the heart miss a beat!

9 responses

• Philippines
7 Jan 13
Well, that happens when you are caught by surprise. You gasp and realize that something shocked you. It has happened to me twice. Each time, it was not just skipping a beat but as well as weakening of knees and palpitations. Those were the times when I heard my husband flirting over the cellphone.

• India
7 Jan 13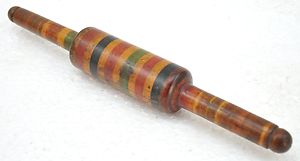 Thanks for the laugh. That is too bad - trembling knees, palpitations I never thought of that

. Hope all is well now jenny - I truly mean it

But here is something you can use if you see it happen again. It is called rolling pin, used for rolling chapatis and women are known to use it when men misbehave!

• India
8 Jan 13

Do you have anything better that she can use kala?

• Philippines
7 Jan 13
My heartbeat stopped a lot of times before. Once when our pet cat had a baby. Those little critters looked like rats at first, but they grew fur eventually.

• India
7 Jan 13
A cat litters and you miss a heart beat! It is interesting how each one's heart reacts. What is amazing is that an organ whose every beat is so vital for our existence decides to react on issues as mundane as a cat's litter. But there are some whose heart is immune to events around it. Wonder what it really means. Does it mean that those whose heart does not react are those who are indifferent to anything happening around them?

• Philippines
7 Jan 13
That is probably because of sudden unexpected surprise you receive or any unexpected event. I remember one time I saw my ex, thats the time I feel like my heart skips a beat..wooh! I just remember something when I saw him..hehehe

• India
7 Jan 13
All of us have different reasons to miss a heart beat but why should it happen. The heart is there for greater things not to misbehave just because someone spots her ex.




• Canada
7 Jan 13

Do you NOT have anything better to bring up...LOL??? Yeah, just now I had the most welcoming some heartfelt e=mails, from wonderful, the sids and saphi, I have had 18 days of heck....NO monitor, get it fixed, a Power Out, an Earthquake (sorta wrecked my house)...SLEEP...another TSUNAMI...Wait, and still waiting.....as the milk spills...... I do not where I will be tonite...Nice things might happen!

• India
7 Jan 13
You did mention about this earth quake some time ago and how you coped with it. I know things have been happening to you but it is amazing how you have coped and that matters perga.. Now don't say nice things have not happened to you. Your 6 foot plus son more than makes up. Does he not!? To he..ll with the missing heart beats even if the milk spills!


• Canada
7 Jan 13

Well..the last one, helped me in preparation for painting..Nothing left on the walls...It was almost funny...rolled my dearest 6'4" Son out of bed, and sent him running. When I say funny, having had 3...yes 3 in the last 60 somewhat days, they are almost just happenstance to me..BUT he had NOT experienced one of this magnitude before, SOOOO I should be embarassed but MUM did laugh at his terror!
@allknowing
...this is minutes later and 7:41 here...Christmas I sent little Hampers of Xmas Goodies to a bunch of Senior Ladies at the Senior's Residence I used to work at...and this morning, a Grand-son of one of the Ladies just dropped Off a dump-truck load of firewood...worth about $600.00 (what it would have cost me to buy)...Other than my great son (and wife)...Good things do happen, and I guess that is WHY I can laugh when Mother Nature throws me another curveball!


• India
8 Jan 13
It is good to be able to pick wheat from chaff and actually find wheat as you have narrated here. That is what happiness is all about - the
ability
to find it!


• United States
8 Jan 13
You know I actually cannot think of any time in my life where it has felt like my heart skipped a beat when there has been somerhing good that has happened. In those situations it actually feels like I have had my breath taken away from me. Thus the term breathtaking to describe something extraordinary. However, when it comes to times that I have seen or heard of something terrible, I have been known to feel like my heart skipped a beat or more. One example of this that I can think of is when I saw a terrible car accident happen right in front of me, it was over four years ago and I can still recall the way that it felt as if it was yesterday.

• India
8 Jan 13
Missing a heart beat or skipping a heart beat can happen to anyone who are not used to bad news or good news!

Meeting my man for the first time (it was a proposed marriage), did that to me. And about taking one's breath away I suppose it has happened to me several times when I have taken foreign tours and seeing those panaramic sights! We were taken on a gondola that circled the Alps when we were up there in Jung frau in Switzerland and such rare views that I witnessed deserved to take my breath away!

Seeing ghastly accidents do result in missing heart beats!


• Philippines
8 Jan 13
oh my this did happen to me a couple of times..particularly those times when my kids would like trip.. or stumble or fall..my heart do skip during those times!

• India
8 Jan 13
That is possible when one's life is centred round kids and specially kids that like to experiment!

It is official now. Our heart is truly connected to our emotions! It should be the other way around really


• Hungary
7 Jan 13
Oh, I know that feeling. For me, it usually comes when the toast pops out of the toaster... it's just so sudden always. But it happens when I drop something, when I get to hear some really strange news (I mean, I don't have any problems with gays, but when I find that out because of Goodreads that one of my ex-lecturers at the university is gay, one that I wouldn't have thought that of, that's weird :D)...

• India
8 Jan 13
Where are all the smilies doroffee. Your response deserved them all!

I have never heard of anyone missing a heart beat when the toast pops out of the toaster. Poor toaster is merely doing its job. Looking at your condition the graph of your heart beats must be doing the jigs!


• India
7 Jan 13
Hi friend, our heart will miss a beat while getting sudden shock and surprises. If we saw our beloved person after a long time, surely our heart will stop at a moment with happiness, if we missed one of our favorite thing and find it unexpectedly, our heart will miss a beat. I had this kind of sudden surprises several times in my life

• India
8 Jan 13
Why should the heart go haywire? It only goes to show that our mental attitude dictates how our body should react. The moral of the story is to keep calm in all circumstances. But is it possible?