Favorite Apples

January 8, 2013 9:44pm CST
I have to say that apples are the amazing fruit. They can be crisp and sweet or mellow, but they're always delicious! My favorite apple has always been the Granny Smith. I love sweet apples. However, I'm on a mission to try as many new apples as I can get my hands on. Red, green, and yellow, sweet and mellow, no apple will escape me! What is your favorite apple or apple recipe?
5 responses

• United States
9 Jan 13
I have a huge bag of apples and I am eating one as well. I still don't know the name of these apples. I just buy what I see on sale.

• United States
9 Jan 13
I love apples because they're very healthy, very delicious fruits. My favorite is the Honeycrisp apple.

• Philippines
23 Feb 13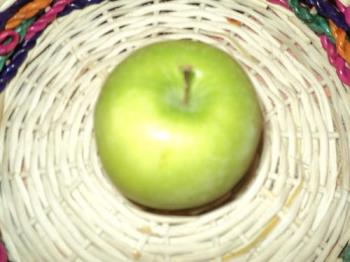 Apple is not really my most favorite fruit but I eat apple especially green apple which I believe is the most nutritious of all kinds of apple but I noted it a bit sour than the red. The green washington apple when fresh is crispy and sweeter but I like more the Puji apple because they are so juicy and sweet. It is like eating sweet turnips.

I don't really cook apple recipe but I love eating apple pie. To me fresh apple is always the best. I actually love drinking fresh apple juice. I always buy lots of apples and juice them at home then mix them with carrot juice. Carrot and apple mixture makes a real healthy and refreshing juice.


• Hubei, China
16 Jan 13
I like apples very much! The word"apple"makes me happy.Just like you,I also like various kinds of apples,especially the green ones since they are a little sour together with sweet.The most common way for me is to wash and eat it directly.In addition,I like caramelized apple a lot.The other good way is to steam apples.I don't know if you have tried this kind of eating way.

• China
9 Jan 13
I love apples too.An apple a day keeps the doctor away.Apples are really healthy fruit.And I love pineapples too,they are so delicious.