Do you know about public issue IPO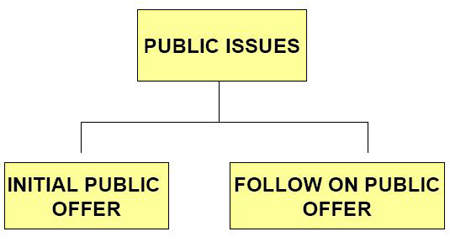 India
January 11, 2013 5:32am CST
My danger and sweet husband wants to invest the money in IPO he was telling me new public issue is coming. But I not trust on this because now shares market is down and not growing since Reliance power is came and in Reliance power public issued I invest my 10000 rs. and lost because the shares cost was high but open cost was less. Do you have any experience of this and do you trust on public issue. Invest in public issue is good or not. Do you know about any new public issue or the name of site where we can read about the news of public issue. Search in google but not get proper site.
3 responses

• India
11 Jan 13
Risk is low and profitability is more by purchasing shares of Public Sector Undertakings on IPO. Websites of stock market broking companies such Jeojit, Karvy are providing details of all IPOs.

• India
12 Jan 13
Ohhh yes my sweet and danger also told me same thing but I not trust on him because last time loose the money in Reliance and since market is low. Can you write the full name of website. karvy.com or ...

• India
13 Jan 13
All stocks of Anil Ambani group's need proper vigilance. IPO price of RelPower was a willful deceit. There are a lot of plays behind ups and downs of stocks of this group. I think you can search Karvy.com or GeojitBNP Paribas.com adding IPOs for details of IPOs.

• India
11 Jan 13
Hi surekha bhabhi. Though I have not invested personally as I am still a student but I have enough knowledge about them as I am a MBA student. Share market is always risky. And unless you really know how things were work your returns will be completely on luck. So I think it would be wise to not to invest big amounts of money without proper research or advice. And if you want any online help for any details, "moneycontrol" is the best website. By the way I was just curious on why you haven't accepted my friend request yet. Have a nice day ... ~=SuperShames=~

• India
12 Jan 13
You are right my friend share market is risky you are calling me bhabhi sounds like good and feel like my family member. I will not invest because last time loose my 5000 rs. because Reliance open shared in low price. Ohhhh still not accepted sorry for it but friend 200 friends are pending and how search you but today I will try to accept your friend request.

• India
12 Jan 13
Hi bahabhi ji. It seems you are quite popular here on mylot. 200 + friend requests is really amazing. And about investment, there are lots of provisions available. In fact if you want advice or any help on how to increase your wealth, you can follow my blog. It is new and hence it would be perfect time to start following it. With time I am going to post a lot of tips and tricks that many people are not aware of. You can find the link to my blog in my profile page. Have a nice day ...

• India
12 Jan 13
Happy New Year shames...:) But what is not risky Shames. Would you say gold justifies the prize it commands, especially when it can be robbed and transformed so easily. Or we could get 15 carat gold while paying for 22 carat. I remember my money was blocked in the erstwhile Global Trust Bank which was subsequently overtaken by Oriental Bank of Commerce. That was the period TCS came up with an issue. There was a talk that those who had savings with GTB would lose some monies. Luckily we didnt. But there are banks that do go kaput, isnt it?


• India
11 Jan 13
You win some, you lose some, but in the long run, say about 25 to 30 years, you will find you have compounded your monies at the rate of almost 20 percent per annum, provided of course, you are cautious about the kind of industry you are investing in and the management has a decent reputation. It is important to know when to invest in IPOs, and not jump into the band wagon, as if there is going to be no dip tomorrow. Stock markets will - periodically - fall, or what is called consolidation. When it happens...a new base is formed. This base indicates how much is your risk free zone. Usually ...unless there is a very very bad news, this base would not be broken. At each level you would need to know how many people have bought shares so that you are sure about the base. Personally, you should invest in shares. Reliance power is down, yes. But in the long run...wait for 20 years, you would get back your initial investment almost 20 to 30 times. So hang in ...its a good management though there are disputes. Generally people who are sitting on losses either sell the shares and shift to another scrip that is likely to generate decent returns in near future. This is the ideal way of playing in stock markets. There are good advisers like Sudarshan Sukhani, and Tulsian on CNBC awaaz whose advice is fairly good for decent returns. Others prefer to hold on. Of course, there is risk in this, but I have a few scrips that have started looking up after languishing for years. Stock markets are just looking up, and there are financial compulsions to encourage the markets, since our deficit is substantial, so interest rates will be brought down to encourage industry so that produce becomes competitive enough in the world market, and exports improve. Given this scenario, stock markets are poised to grow...though not in immediate future but in about 2 to 3 years. You can expect a good return..if sensex is about 19000 you can expect it to touch about 25000 to 30000 by end of 2016. I'd say your husband is right ...investment should be systematic...about 1/3rd of your savings should go into stock markets in the early part of your life till you touch about 55 or so...thereafter, you need to withdraw from these markets and put it in fixed deposits to get regular income... I use my investment in stock markets as a way to plan for medical expenses. I reckon I will need about 60 lakhs by end of my life for me and my father. Considering a life span of 25 remaining, I would need to be invested about 10 lakhs or so in these markets. That is one of the toughest expenditure to plan for. Any returns in form of dividends on those stocks goes into medical insurances. Effectively, I get tax rebates under section 80 D as well. There is another reason for investing in stocks. After three years of holding the stock...you can sell it and get capital gains which are free. That advantage is what makes investment in stocks an attractive option, when compared to investing in fixed deposits. About 7 years ago, I bought sugar at 24 rupees, and this month beginning it was 35. So inflation needs to be provided for and investment in stocks is a good way to do it. Your investment in fixed deposits will not suffice. You can, however, choose to invest in the new pension fund introduced by the government. It is giving fairly good returns and it is equity linked. I feel using funds like franklin templeton tax savings fund has helped me a lot. Returns are decent. Agreed they are not 20 or 40 percent as some people get by direct investment. But they are also not nil as is possible with our lack of expertise. Perhaps you would like to consider that route instead of IPO if you have any concerns. Sorry for the long response...but honestly...the subject is to vast to be condensed briefly and discussed out here.

• India
13 Jan 13
Rel Power IPO price was Rs450/ and present price is Rs93/. Initial price was willful deceit. There are some plays behind ups and downs of all Anil Ambani group's stocks. Rel Resources[RR] brought huge loss to thousands through various ups and downs. I think Rel Power isn't a transparent stock to recommend for short or long term.