Drinking Coffee Twice A Day. Is It Bad or Not?

Indonesia
January 14, 2013 11:00am CST
Hi fellow Mylot members! I have spent a lot of time in front of my computer sharing ideas in this Mylot. I drink coffee because I think coffee can help me in freshly thinking, increasing stamina and avoid sleepiness. While watching the discussions, I drink coffee, 2 times in everyday. I enjoy drinking coffee 2 times a day. But I still worry that drinking coffee like the way I've done is not good for my health. Is drinking a lot of coffee bad or not? Is anyone have undergone through like what I've done and got sick?
8 responses

• Jacksonville, Florida
15 Jan 13
I hope it's not too bad because I love my coffee! I drink more than 2 cups a day sometimes. I am addicted to coffee...

• United States
30 Jan 13
I am not addicted, I don't think, but I do enjoy coffee now. I used to not like it.

• Mexico
14 Jan 13
If it is, Im in big trouble. This gal drinks 4 or even 5 cups every single day. I have for 15-16 years now.....


• Marikina, Philippines
17 Jan 13
Too much is bad. Yes it helps us to avoid sleepiness, but if you drink too much, it will bad for your health. Me, I really want to drink coffee because I don't want to fall asleep too, but I was afraid that if I drink too much, it will be bad for my health. You know what? The only thing that keeps me awake is when I think always about my... my 'guy'. Ha ha. I mean I am in love with him and I was always inspired and since I can't sleep in the middle of the night, well, that helps me keep awake all night. So, I do not need coffee at all. He he. Weird e?

• Philippines
15 Jan 13
Do you think it is healthy? A coffee contained a caffeine, that serves as stimulant. If you drink that coffee, do you feel any palpitations? If you have heart ailments then you need to shift in decaffeinated brand.

• Japan
14 Jan 13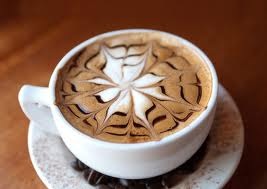 I don't think it's bad to drink 2 cups of coffee a day. I am a coffee lover and I do drink 2-3 mugs daily sometime more than than. I read somewhere that women drinking cups of coffee daily has a lower risk of cancer which is good for us women;-) I enjoy coffee every day and drink more than 1 cup a day;-)

• United States
30 Jan 13
I am not sure. The Caffiene is the bad thing in it. Coffee has antioxidants and the water though I don't know how much that amounts to after the caffiene in your system. I drink 4 - 5 cups every day and sometimes I will have more later but not every day. I hope it isn't too unhealthy but I am not sure.