The Taj Mahal Palace Hotel, Mumbai (india)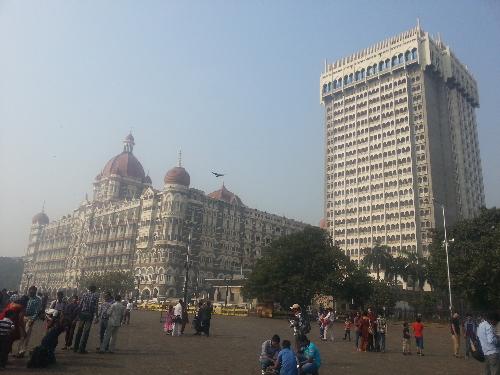 January 15, 2013 4:09pm CST
Despite been staying in Mumbai since birth, I got the opportunity to stay at the very famous Taj Mahal Palace Hotel just quite recently. A little about the history: The Taj Mahal Palace Hotel was established in December 1903. It was the first five star hotel established in Mumbai and is situated in a prime locality, facing the harbour. It was made in the Indo-Saracenic style. The hotel has played host to a lot of celebrities and royalty right since its establishment. In 1973, an annexure Taj Mahal Palace Tower was built right next to it. On November 26, 2008 in a series of terrorist attacks in Mumbai, the hotel was attacked. Around 167 people were killed, along with some brave policemen. The hotel was repaired and reopened a year later. The hotel looks simply marvellous facing the sea. It is situated right next to the Gateway Of India, which was the view from my window :). Apart from the amazing architecture and history, the hotel service was excellent and there were a lot of restaurants to choose from. If you are planning a trip to India, I'm sure you would come to Mumbai and if you do, you should really consider staying at the Taj! It will be a bit pricy, but totally worth it!
3 responses

• United States
16 Jan 13
Never really got a chance to come to India for visit, but if I made a lot of money in the near future, I would definitely try to come to Mumbai, and to see the Taj Mahal and also the hotel you mentioned above. I only tried India food once, and I would like to try the traditional ones in the really country itself.

• India
16 Jan 13
When I was living in the Metro I was a frequent visitor to Colaba doing my shopping and what better place than the rest room of the Taj to freshen up!

I do not know about now but in those days we were allowed to use the rest room. It was a kind of luxury to experience it. If they still allow it then please do use it whenever you are in that area!

I have had refreshments in Taj Chambers Delhi. I was on a trip there to look for hotels for my company.