salman khan was again a hit in 2012

January 17, 2013 7:28am CST
in year 2012 among the three khans salmaan proved again that he holds the bollywood.. with his movie Ek tha tiger that earned almost 200 crore was the biggest blockbuster last year... I think movies just need salman tag.. people will definitely come to see him .
5 responses

• India
18 Jan 13
if you want just entertainment and leave your brains at home and go to theatre, only then you can enjoy a salman khan movie. the last time a salman khan movie, which had a good story line was wanted and after that he has turned himself something like rajnikant of north india. but when someone is going through the peak time of his luck, then no matters what he does, it always turns out to be profitable for him. the highest grosser of previous year ek tha tiger was a disappointing movie to watch for me. the first half goes really well but then after interval, it suddenly changes track and from a spy thriller it becomes an usual hindi lovestory with some very stupid dialogues. and it will be better if we dont discuss about goofs in plot and storyline about a hindi movie beccause there are plenty of it.

• Malaysia
19 Jan 13
Wanted?? is that the indian ripped-off version of Timur's Wanred..with Angelina Jolie?

•
20 Jan 13
rafiholmes:No its not that.Its completly different than that.They are nearly opposite,one with angelina jolie is based on completely different topic. Phoenix you rightly said that we have to leave our brains at home and go to watch movie,but sometimes I really don't like that.Some movies of him are great but some seems to be in same fashion as his earlier movies.In this department I likes aamir khan,his all movies are on different topics and they always have some new story. Salman always come up with same action,romance every time but still he rocks.

• Malaysia
21 Jan 13
hey..anybody knows this one Bollywood movie title.. its look interesting.. its about a mad tough guy police guy on a revenge rampage..starring husband of Kajol..i think Ashkaye kumar? only about year old movie..need to know the title ..so i can find it.. thanks.


•
20 Jan 13
He is a superstar and giving hit films back to back,but he is kind of taking people 20 year back by giving brainless masala flicks which are remakes of dumb south indian films.I would rather prefer watching Aamir Khan,Sharukh Khan and for some extent Akshay Kumar than Salman Khan.He don't deserve the success he is getting.

• Malaysia
18 Jan 13
yes..or the movie Ek Tha tiger..is actully good ..so people see it because th e movie is good..not really for Salman.. But Salman is also an actor people wanna check out..in the cinemas.. is the movie Ek Tha Tiger...good?..havent seen a lot of bollywood lately.

• India
17 Jan 13
Nowadays he is having a peak time of his acting career so whichever movie he works in, becomes a big hit. Although the storyline of some of his movies, is not a great one but its the presence of him that attracts the crowd to the theatres. Lets see for how long this golden period of his career lasts.

• Sri Lanka
17 Jan 13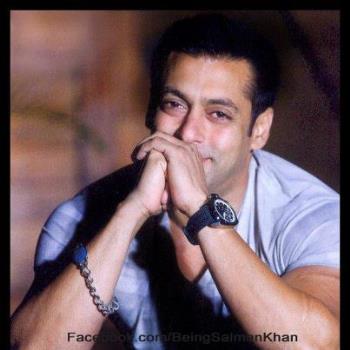 Yes friend you correct, I like him very much but I watch salman khans films that goes in TV only because my friends don't interested of him and they don't get his films because when my friends got CDs, yhen only I can watch film because my mother doesn't give money to buy film CDs.