About Phuket Thailand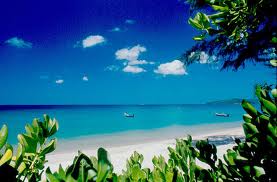 Guangzhou, China
January 17, 2013 10:23pm CST
I hope this year we can have a travel to Phuket but I have never been there and therefore I have some questions about it and hopefully some Mylotters will be kind to give me their opinions here. Is it easy to find an inn/hotel with reasonable price in the midnight? Since the plane will be arrived there at that time. I hope to find a place which is quite near the beach so that we can go there anytime. Perhaps I don't have to make a reservation to it in advance? If I have to make a reservation before my trip, which website I shall visit?
6 responses

• Thailand
18 Jan 13
wow.. Phuket is one of the nicest tourist areas here in Thailand which is in Southern part. if i will be in that place I will be meeting you personally LOL. but now I am at North so that's too far anyway, yes I heard Phuket is nice, I was in Samui and it was nice a few hours away from Phuket. Beaches are very nice... and you will definitely enjoy your vacation because it is not expensive.

• Thailand
19 Jan 13
well, this is a nice place and tourist infested area. LOL. you will certainly enjoy the place and the price.

• United States
18 Jan 13
hi youless, you should make a reservation 1 month before. you need to remember, that place is a tourist place, sometime it's hard to find a hotel. you can use booking.com, hotels.com, expedia.com, agoda.com i used to compare them and decide which one is cheaper and with the same service. i've been there many times, it's not easy to find cheap place in phuket.

• Malaysia
23 Jan 13
Youless, my aunt ever been here a few times and what she usually do is booking in advance before she plan to travel to that area. At east, you won't be in panic when reaching there. You can always check-in immediately once you have arrive in that area. Try checking around for the best price before you book any hotel service that you needed during your stay there. Hope you have a wonderful journey to Phuket, Thailand.

• Davao, Philippines
22 Jan 13
I know that place even though not yet visiting the place. It is the most visited place in Thailand and most of the tourist wants to visit the area.



• Vietnam
18 Jan 13
in phuket, most hotels are near the beach and it is very convenience to go from the hotel to the beach, or you can rent a motorbike for going around. I think better you should reserve the hotel before you go to there in case there is no available hotel when you are there. There are many nice websites that you can connect to and read comments of travellers who used to live in the hotel. I wish you all the best!!!