Microwave STONE cake! :(((((((((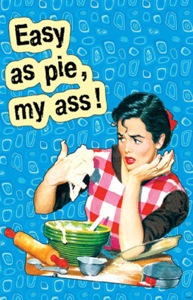 India
January 22, 2013 12:51am CST
I had invited some girlfriends to come over for the sunday afternoon. I had prepared the chips, the juices etc., Everything was cool, till the last moment when a strange idea entered my head and I wanted to surprise my friends with homemade chocolate cake. So I went online and followed the instruction on YouTube. "Bake chocolate cake in Microwave" After 5 minutes I switched off the microwave. It looked pretty ok. I cut with knife, it did cut. So I let it cool. When friends came we started eating. It was such a strange moment when we put the cake in the mouth, it ws like having ROCK in the mouth! :(((((((((((((((((((((((....... all my labor and love gone to garbage!! I hate cooking.
5 responses

• Australia
22 Jan 13
Well, we have something in common, I don't like to cook either... I guess all good cooks and bakers would never use microwave to bake a cake. It's really tricky, because microwaves have different settings; it might seem a quick and easy way, but small fault in timing or temperature could change the result drastically.

• India
22 Jan 13
huh! i guess u r right. I hvent tried stone cake again... lool

• Indonesia
23 Jan 13
hahahahaha....its so funny. have you test your cake before? how can become a stone cake in the few hours? maybe you do something wrong in the process making cake? Maybe too much white egg or too much baking powder?or you don't use butter? or maybe too much yeast?

• India
23 Jan 13
I really have no clue -_- Could be a possibility. Do you bake lots of cake?

• United States
22 Jan 13
I would never bake a cake that way. the heat is just too powerful. I know someone recently asked about baking a cookie in there as well. I would also not try that. I do hope the laugh was good because the fact that you tried should have made you proud.

• India
23 Jan 13
thank you sooooooo much!!! For the first time some one used the term "proud" for my effort. I feel real good. Thank you.

•
22 Jan 13
I am very sure you set the temperature on very high. I have done this same mistake once. It was my brother's birthday and i thought of giving him a surprise, so i started making a cake at 11.00 pm at night, i made wonderful batter for it. But i don't know what temperature to set so i think i set a very high. There was a bit burning smell in just 10 min. I then checked on the cake, it was perfectly fine, i even tasted it little bit it was good enough. By the time it was twelve i took the cake to my brother and make him cut the cake, but as he put the knife on the cake it was like a rock solid thing. I was shocked. Then he tried to cut once again, this time giving a spooky look on my face which said, you woke me up to cut this rock cake?

the moment he placed the knife with a force the cake flew off from the plate. Then we had to break the cake with our hand like some cookie and when he ate it. He just spitted it out, because it was bitter.

This was my last time i baked any cake, i hate baking cakes. But trust me we had a very hearty laugh, leaving me everyone was laughing though.


• India
22 Jan 13
har! har! har!! thats funny! hahahhaha... am sorry... hahaha but its funny. I can so relate.

• Philippines
8 Mar 13
Wow, what actually happened with all the cake? Maybe the temperatures too high and it was burnt all the way to the inside so when the cake got cooled it became hardened? I've never had to bake a cake in the microwave before, I usually do it in the oven and they will come out good. Better try again next time, I'm sure it'll work out.