Leonardo DiCaprio leaves the acting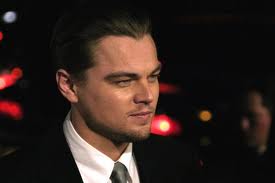 Guangzhou, China
January 22, 2013 12:54am CST
I just heard a news that Leonardo DiCaprio leaves the acting. The reason is he has felt so exhausted to it. People said he left the entertainment field because he failed the Oscar Awards again. I doubt to it. But it is still a waste that we probably can't see Leonardo's new films in the future any more.
4 responses

• Boise, Idaho
23 Jan 13
He is leaving the acting field because he lost out in the Academy Awards again. That sounds like a spoiled child to me. Many gread actors never recieved an academy award. That is just silly.

• Boise, Idaho
24 Jan 13
He is just taking an extensive break. He just finished filming three films and wants to spend more time on his environmental work. I thought as much. He'll be back!

• Hungary
22 Jan 13
I'm pretty sure he did not make that comment because oif a childish hissy fit because of an Oscar. Maybe he just got bored by it. It might be a bit shocking... but as us, "average" people sometimes get bored by our jobs and switch, why can't it be the same for actors? I hope he's made the good decision, the one that made him more content.

• Philippines
22 Jan 13
oh, no. DiCaprio is one of the best Hollywood actors ever! it's kinda disappointing to know that we would not be able to see his films anymore. He is so talented and God, there is no doubt that he had contributed a lot to the movie industry. it's a sad news.

• United States
18 Aug 15
This is the first I'm hearing of this-- How terrible! I've always been a big fan of Leo's work, it's a shame to see him give up on something he was so talented at.