Do you have a sanctuary?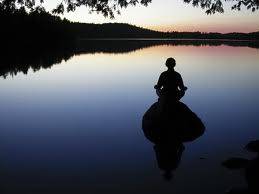 January 23, 2013 10:28pm CST
Do you have a special sanctuary of your own? It doesn't have to be a temple or church. If it is place where you feel peaceful and feel like you can nurture your well being, to me that is a sanctuary. Everyone should have a sanctuary because life is so fast pace and time is too short. There is lady whose home is a sanctuary to her because she always have friends over. They are her loyal friends. Some people can't do what she she does. Too noisy. I saw an old woman on T.V the other day who enjoyed her birthday by cooking for the homeless people. I guess a sanctuary is where the heart is. Some people don't know that everything in life impermanent. That is why when they lose something in their life that they feel secure with or when their loved one left, they have a hard time accepting the fact. Those people need a shoulder and a hand always ready to reach theirs. They need an understanding friend. I would like to share with you about why I love my temple. My first blessing is that I believe in karma. The world is full of suffering, but I can alleviate some of the suffering by making sure I don't harm sentient beings by my words or actions. Buddhism taught me that. And I am learning to really listen and understand people. My second blessing is that I have guardians. They are my sangha. If I have a problem, I can go talk to Thay Thich Phap Hai at the temple and he will teach me to solve my problem based on what the Buddha's teach. My third blessing is when I am around Buddhist I see acts of kindness. For example, at Huyen Quang temple many buddhist volunteer to cook and they put their whole heart into it. A buddhist person will tell you that the food at the temples always taste good, even better than home cooking. I remember when I was little, my after school club was my sanctuary. There, I learned about Jesus's love. Everyday I had the privilege of listening to bible story, eating buttered popcorn and candies, doing arts and crafts. I always went home with rewards and feeling of being appreciated by my teachers. What is your sanctuary like?
1 response

• United States
24 Jan 13
Hi chanthanhluong, first let me say welcome to mylot!

I must say, this is a very interesting topic for discussion.

Everyone needs a sanctuary. You're lucky in the one you've found. You temple sounds like a wonderful place to be. I have a sanctuary but because it's outdoors I can't go there in the winter if it's very cold. I can park my car there, though. It's a park with a small river and woods. It's very peaceful and beautiful. I can relax and forget about problems when I'm there. I like to sit by the river and just listen to the sounds around me. I use to have a small room in my house that was a sanctuary for me. But things have changed in the house and the room is different now. Thanks for a good discussion. I felt peaceful while I was reading it. Odd how words from a stranger can effect a person. And don't forget to read the FAQs and guidelines and comment to your responders.


•
24 Jan 13
Hi Deazil, Thanks for reading my post. It sounds like your sanctuary is nice too. When the weather is warm I enjoy going to the park and river too. My dogs love to go to the park but lately it's too cold to take them there. What do you there? Once you are there do you enjoy walking while surveying the surrounding? I'm like that. I like to look at the water, flowers, people, animals, but mostly water and pebbles. And I think your sanctuary is beautiful in each seasons because of the changes in colors and plants. That's how I picture the river and parks to be in my mind. Maybe it would make you happy if you have a picture of the park on your wall. And if you post a picture on My Lot, many people as well as me will be able to go there, maybe not physically but mentally. Too bad your room changed. My room changes a lot because I share my rooms with many members of my family. At first I was upset often because I don't have my own room, but now I don't feel sad anymore. I feel happy after I do room cleaning because in my mind I'm thinking I'm making a new sanctuary for someone else. And of course, pretty soon the room will change again because we are sharing. When my family members come home, they have a comfortable room to lie down or to hang out. As for my heart, a beautiful picture of Buddha and a beautiful picture of my sanghas are always in my mind and that is my altar.

• United States
25 Jan 13
You're welcome! It's a very peaceful kind of post. Too bad right now mylot notifications are not working. I didn't know you commented. Ah well, they'll be fixing it sooner or later. When I go to the park I walk on a trail along the river. I think the trail is 10 miles long but I've never walked the whole length of it. I've driven down the road to the other end and walked on that end, but I've never been to the very middle of the trail.

There aren't usually a lot of people on it. In the summer there are, at the park. Having picnics and there are swings and a big sandbox and a wading pool for the kids. But the trail is very peaceful. I love looking at the water. It's not a deep river, you could wade across it. But the opposite side is very steep and not good for walking. Yes, the fall colors are beautiful. Especially the maple trees. They turn a brilliant red or yellow and orange mostly. I looked for pictures on the net but couldn't really find anything good. I did find a link so you could see a little of it. A few of the pictures are the surrounding area, when you have your back to the river. http://hitchcockcenter.org/index.php/blog/blog_entry_50th/the-emily-dickinson-trail-amherst-ma4 Many years ago I was interested in Buddhism. It seems to be such a peaceful way of conducting one's life. I was looking for nirvana. I never found it, life got in the way and I moved on to other things. I'm glad you feel peaceful and happy. You write very well.


• United States
25 Jan 13
I just noticed, you gave me a BR! Thank you! I guess I didn't have much competition. Actually (whispering to you) you should try to wait for more responses before you give it out. Someone else might post a
really
good response. But I'm grateful just the same.