Taking photos of your food

United States
January 28, 2013 1:56pm CST
Recently I heard about some sort of policy or 'backlash' if you will from some restaurants that for some reason don't want people photographing their food. WHAT IS THIS INSANITY? I don't see a big deal unless it's some crazy thing like a professional photo shoot happening in the middle of a restaurant during dinner hour and it's becoming a spectacle. What I'm talking about is how some of us just snap a photo to upload to facebook or twitter because we're sharing our location and where we are and want to show our friends or family the yummy offerings. My opinion of this: no matter where I choose to go eat, I have EVERY RIGHT to snap a photo of whatever I feel like! I went there, I PAID for it. It's MY food, therefore I can take a photo if I want to! Otherwise, I am not paying for it. Will I eat it? Of course I'll eat it, that's why I went there, but if someone is going to be rude enough to try and claim I can't take of photo of something that belongs to me because I BOUGHT IT, then I guess I no longer owe you money for it since technically it's not really mine if I can't do with it as I see fit. Now if it's a place that doesn't allow cameras inside for whatever reason (NOT an eating establishment), then maybe it makes sense, but then again, most of those things you are paying for an experience, not a meal, and you aren't actually getting to take home what you paid for, whereas in a restaurant, you EAT AND TAKE HOME what you paid for. Thoughts? Do you take photos of your food? I do it all the time and so far nobody has been crass or rude or stupid enough to say anything about it to me. I sure hope nobody ever is, they will not like what I say in response.
8 responses

• Japan
28 Jan 13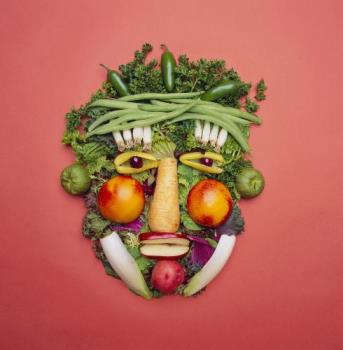 I don't see any problem with taking photos of your food. I do this a lot of times wether I'm at the restaurant, friends house or at home. I do take lot of photos of my cooking to and send it to my family to show them I can cook now. It makes me happy and there is no problem with taking pictures of your food;-)

• Japan
29 Jan 13
Yup count me in and let you know ur not alone taking photo of your food;-)

• Philippines
29 Jan 13
there is a funny line I've heard on TV: " Before, pray before you eat but now, Instagram before you eat." I do not know why do people take pictures of their food before or even after eating, hmm, maybe they want to share it to friends or to broadcast that they've eaten an expensive and sumptuous food to public? I do not know what exactly the reason is but what do I care? they paid for that, right? their food, their decision what to do to that food. In my case, i do not take a picture of my food because I do not think that doing it makes any sense. But everybody is entitled with their own opinion, so we cannot judge those techno savvy who loves their cameras as well as their food so much.

• United States
29 Jan 13
I use a version of instagram called pixl-o-matic so I usually edit with filters, borders, and layering. I like food as a subject, especially things that are arranged in an artistic way. I love to eat so taking photos of stuff I eat is an enjoyable pastime.

• Philippines
28 Jan 13
I like taking pictures of my food whenever i go out and yes you are right that we do eat out for experience and being in a new place or restaurant is especially special. I do not see any reason why people will prevent customers for taking pictures when we have paid for it in the first place. Here in my country, people are fond of taking pictures to upload to facebook and twitter, it is quite a fad and it is actually normal and fun right?

• Shingle Springs, California
28 Jan 13
I've seen people do that online, and while I don't really get the appeal, I don't see why a restaurant would have a problem with it. Maybe they heard that the place down the street was stealing their ideas?

• United States
29 Jan 13
I highly doubt there are people browing thousands of facebook feeds in order to find photos of food and steal ideas lol. I am really surprised at what people come up with in order to try and support this ridiculous notion that it's a bad idea to photograph food. Bottom line, if I ordered and am going to pay for it, it's mine, and I can do what I want with it, including taking photos, rearranging it, eating it, sharing it, throwing it away. People who don't agree with me can pay for it instead since they think they have the right to dictate what I do with my food lol. I really wonder what is wrong with society these days when there are these people - who are exactly the same as you and me - thinking they can have any say in what anybody else does. They can have a say in what ONLY THEY choose to do. Or not do.

• Hungary
28 Jan 13
Wow. I've never had an experience like that... but it's insane. I mean, they have no harm from a common citizen snapping a photo with an iphone or a standard digital camera, as it's just a picture--- it's not like a competitor could use it for their own purposes, because for that, the people should know the ingredients, cooking time etc. as well. And for a professional shoot, well... just a camera isn't enough, you need the lighting, a professional machine etc.

• United States
29 Jan 13
I'm beginning to think the issue the restaurant in question had was more to do with them not wanting people social networking constantly while eating. I have issues with that too - as it's none of their business what customers choose to do UNLESS such customers are not required to pay for anything while there. I think that when you go somewhere and pay for a service or an item, you have the right to enjoy that service or item however you like - and if people get picky, then why should you pay for it? I'm not going to pay full price for something if I think you 'cheapened the value' for me by denying me the right to share a photo of it or post where I'm at, etc.

• Philippines
31 Jan 13
Maybe they are afraid that their food presentation will be imitated by other restaurants. But I think it is to their own disadvantage if they disallow taking photos of food because that is a popular habit of diners today. They do take photos of foods on the table then post them on their FB status or tweet them before starting to eat. So if a restaurant prohibits taking photos, I am certain customers will avoid going to their place. They who is the loser?



• United States
28 Jan 13
I don't take photos of what I eat...mainly because it's not that interesting. I do think there is a bit of being overly possessive about their food but I think sometimes they are afraid someone else will try to duplicate what they are serving. That might be one reason that they don't want you snapping photos.

• Netherlands
28 Jan 13
Yes I do make pictures of my food, esp. if I eat abroad and ofcourse mostly if I like it or it looks different or interesting to me. I never heard anyone complain about it.