How does one write about nothing?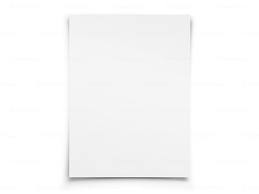 United States
February 14, 2013 9:39pm CST
Sure, most people could (probably would) lead to the philosophical sense, but let's say that the topic you have is 'nothing', and you couldn't write it using the philosophical or psychological sense. How would one start writing about nothing? I'm sure that a blank page would be enough for an English teacher to understand

6 responses

• Philippines
15 Feb 13
Write something about the word itself? Or how to start with nothing.

• India
15 Feb 13
That sounds interesting, well, there is a huge meaning in silence and a blank page. sometimes there are things that we can not explaing them with any language or any writhing, and for that it is better to keep quiet and just leave it blank. it is a mystery.

• Philippines
15 Feb 13
I'd be held in a mental institution if I force myself to write something about nothing when there really isn't anything to write about!


• Germany
15 Feb 13
Maybe, I would start to explain the meaning of nothing, but then I surely would finish in a philosophical sense. So, it might be just dificult.

• Philippines
15 Feb 13
Ahh..pulling something out from nothing.My usual methods include research, creativity and advice from my fellow writers. A bit hard is you're writing soemtihng in another industry and material is regarded as somewhat an expert insight or quality.