Turnip Fries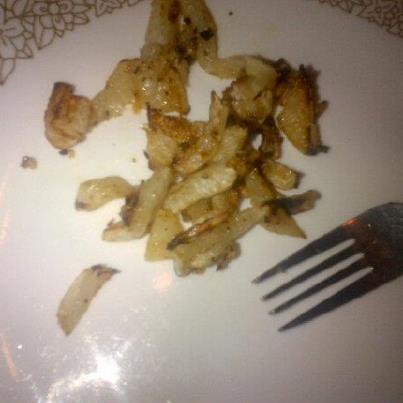 Canada
February 15, 2013 9:53pm CST
I bought two turnips the other day while on sale. I made these fries in the summer, and I didn't mind them. I skinned them, then cut them up. Add a touch of oil, sea salt, pepper, and Montreal Steak spice. I cooked them to my like, and ate them all up.
2 responses

• Philippines
16 Feb 13
We also have a native dish using turnips. Together with it are cooked vegetables and garlic and some ground pork wrapped in a lumpia wrapper. We call it Lumpiang Sariwa or Fresh Lumpia or Vegetable Roll. You should try it one of these days. Just in case you would want to try it, here is the link to the recipe: http://www.grouprecipes.com/8848/lumpiang-sariwa-vegetable-roll.html (not a referral link)

• Philippines
16 Feb 13
You's surely love them. What I do is I really do not make the sauce. So to make the roll have a tinge of sweetness to it, I add some sugar on crushed peanuts on the wrapper that has been smothered with garlic paste then roll it.

• Philippines
16 Feb 13
That's great! So it isn't really an unusual food after all. Thinking about it now....makes me hungry!