anyone here watches "GRIMM"?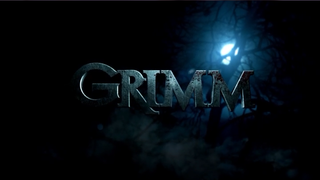 Philippines
5 responses

• Mexico
3 Mar 13
I have seen it a few times. When the mexican actress kate de castillo was in it. i really dont like it much.

• Philippines
3 Mar 13
really? well i love fantasy/thriller genre that's why i liked it. may i know what episode is kate de castillo in?

• Mexico
3 Mar 13
I dont remember the title she did 3 shows. I saw this like nov. and dec. of last year here.

• Philippines
4 Mar 13
oh she's pretty but i haven't the episode where she's in. maybe i missed it.


• United States
9 Mar 13
Grimm is my absolute favorite CAN'T MISS show! I'm excited for its return tonight! I don't love where they are going with the Juliet/Renard storyline (stupid woman!) but I love how his grimmness is evolving! Plus, he's much more badass than his pilot self. Poor Nick, he will never get the simple life he wanted back then... ;) P.S. The special effects on the show are amazing!! I'm still curious about how they transition between the human and the monster! I've seen photos of actors with dots, etc on their face but I still don't know how they make that into the amazing end results!

• Philippines
9 Mar 13
the last episode was when the captain discovered the trailer, right? i'm also excited for the new episodes. it will be shown in the philippines on friday. can't wait.

• United States
11 Mar 13
Yes! Not only does he discover the trailer, he gets inside and searches it for the key! I won't tell you anymore since you haven't seen it yet, but I will say the episode was FANTASTIC!! It was incredibly strong and very well written and acted! Loved it!!

• Philippines
14 Mar 13
well, i'll see it on friday. we have no cable here so i'll just wait for it to be aired on 2nd avenue.


• Philippines
10 Mar 13
I love this series. I never missed an episode of the first season but after that I find it hard to catch up. I live in the Philippines and I just watch it on free t.v. The network where Grimm is shown have changed it's time slot. When I get home from work the show is already finished. I think I will just buy the DVD of this series.

• Philippines
10 Mar 13
i watch grimm on 2nd ave since we have no cable. it's every friday at 8pm and replays on saturday i don't know what time but it's definitely at night. just try from 7-9. it's around that time.

• Philippines
12 Mar 13
Oh I watch it on JackTV. I also love Bones, do you watch it too?

• Philippines
14 Mar 13
i'm not really a viewer of BONES. but it stars joshua jackson, right? i think i have seen some commercials of it.



• Philippines
7 Mar 13
well, maybe you need to want a couple of episodes for you to fully be hooked on the show. anyways, thanks for replying here.

• United States
5 Mar 13
Grimm is one of my will not miss shows. I enjoy the talented cast and look forward to new episodes coming soon. Its on Friday at 9:00 pm on NBC to let everyone know where to find the show.

• Philippines
7 Mar 13
don't you think david giuntoli looks like christopher reeves, the original superman?