Old memories of school?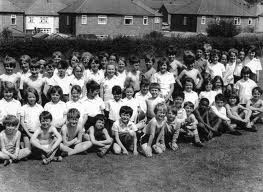 India
March 4, 2013 12:18pm CST
When we were kids and we go to school at that time we were very small and we don't understand anything and we do all the naughty thing which looks very great and very charming but as we grow we have some understanding and we know what is good and what is bad but when we memorize old memories then it gave us relaxing feel:) so share some of your old memories here with us:)
4 responses

• Vietnam
4 Mar 13
My most remembering year at school is when i was at the last year in my secondary school. I had some close friends. We had so much fun during those days, especially when taking exams. I still remembered when we talked in class during the exams, but luckily no one got caught. Haha. We don't keep in touch anymore. Maybe it is because we study in different universities now.

• India
4 Mar 13
whoa man it seems that you enjoyed your school life a lot:)

• Pune, India
6 Mar 13
Hi, I am 54 of age. But yet I used to meet school time friends. We have good relations and always have get together. We always discuss about the school time memories like how mischievous we are and how we enjoyed fun in school times. I don't want to mention them here because someone may apply these in their school and may get punishment. Thank you for reminding me my school time.

• India
6 Mar 13
My pleasure and hope you did lots of enjoyment in your school life

• United States
4 Mar 13
I think one of the fondest memories that I have in elementary school is when I go accelerated from 4th grade to 5th grade. So half the year I spent as a 4th grader, and half the school year in 5th grade. What's great about it is I have 2 sets of wonderful classmates and I had twice parties to attend to.

• India
6 Mar 13
Great enjoyment you have in your school life with lots of good and great friends.

• Hungary
4 Mar 13
I was never a mischevious type of kid, because I really wanted to live up to everyone's expectations. I usually got scolded for reading and drawing in class. Oh, and I remember that we collected foil balls (in which we packed our sandwiches), and wanted to leave school with a huge foil ball fight, but the class teacher noticed the collection in the closet, and made us throw them out, lol :D.

• India
5 Mar 13
you played such a great game in your school life which is called foil folded throw ball game lolz