How to make your life colorful?

China
7 responses

• India
8 Mar 13
I try to do the things i love, its simple. My hobbies like painting, dancing, writing, meeting new people. I dont leave any opportunity i get, i try to make it full on fun and memorable. I try to learn new things also, all that makes me happy.

• Philippines
8 Mar 13
Be creative and adventurous! do something you haven't done before. every start of the year, I usually make a bucket list and review those that I was not able to do the past year then add it in. Things like, rock climbing, ziplining, trak the highest peak in your country, treat your family to an expensive restaurant, call one friend that has caused you so much pain in the past and just catch up, eat something disgusting or exotic only one time, dance with the natives, volunteer for a cause, just anything. Then keep a journal about it :)

• China
8 Mar 13
I love to hear what you say,to be creative and this can add happy atmosphere and in order to have better ideas join in our life.To experience different things and thus change our value towards life.I learned a lot and thanks for share,friend.You indeed inspired me.



• India
8 Mar 13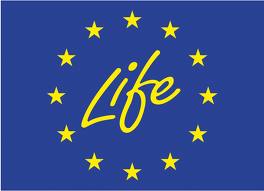 Good discussion topic you posted here.To make life colorful in the fast life is not so easy and it depends on lot of things like money our social status culture etc.Forget all bad things happened in our and be positive about the good thing that happen in our life.We can day say what will to us tomorrow.

• China
8 Mar 13
Some of my friends just wanna come back to their old times,while i think it's past already and we can't change after all.So this is a good chance for us to make a change and hoping good towards future.lol,thank you for share your opinion and wish you all the best.Tomorrow is a big gift to us.


• India
8 Mar 13
I think it is good to live in the present moment and to be happy and to decorate the past memories and to be hopeful of the future. I also think some songs really motivate us in our lives. It must be a very good song. I have not heard about it, but will try to hear that song if possible.




• China
8 Mar 13
My mom always say to me to be content about life and i suppose it's true,we are lucky to have something that we wanna achieve and having goals to accomplish.That has become the motivation to us.So cheers and hope you good luck.Have a wonderful day.



• India
8 Mar 13
Just by standing cool and take thigs by the horn can make our life colorful. We have a saying that goes to tell that unless you make efforts you would never feel the pleasure of life and the best part is you can search your pleasures in most adverse of conditions.