Trash to treasure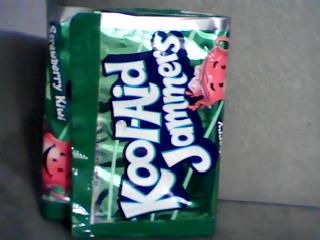 United States
March 15, 2013 1:53am CST
I am on my way to sleep now. it is after 2 in the morning and I am tired. I was up because I had the feeling to try something new. I saw that someone made a small coin purse with duct tape. then I saw that I had three colors sitting here. and my mind got to thinking and I tried my hand at a trifold wallet. I made about three of them along with a coin purse. I listed them on etsy as well. I have all these different styles I created and can't find a craft fair any where near my house. I think that is terrible. I wish I could get one started. but,I put up a flyer and no one wanted to be in one. I will never stop looking though.
9 responses

• United States
15 Mar 13
Hey, good for you,...you are great with that sort of stuff and I am glad you have something to with some of your free time.. It helps to keep your [b][/b]mind occupied...LOL..just wait until the weather is a little warmer and I am sure you can sit up somewhere and display all your goods for sell...it just to cold now....

• United States
16 Mar 13
Yes she is very talented. I couldn't do what she does. She has a nack for it.

• United States
16 Mar 13
Thanks so much I will do my best.

• United States
15 Mar 13
I am not sure if you have the store JoAnns near you, but we do in Nevada. I am taking a quilting class and we were talking about all the uses for fabrics and one lady in my class mentioned that she has a lot of fat quarters and scraps in her fabric stash and was not sure what to do with it. Our teacher mentioned that there are many uses for fat quarters and the one site I came across is called 25 things to do with fat quarters. They are relatively cheap and you can get about two or three projects out of the package. You can also buy them in Walmart provided the Walmart by you sells fabric. I hope this helps you out.

• United States
15 Mar 13
Not my walmart here in ny. I did get fabric on sale a lot in miami. Thanks I will check out these quarters.

• United States
16 Mar 13
You are so talented Gifts. I hope you get to sell lots if them.


•
18 Mar 13
These duct tape wallets are quite popular here. Just about everyone here knows how to make them. My daughter makes bracelets and sells those or trades for other things that the other kids craft. I guess living in the country has good qualities.

• United States
16 Mar 13
This is great Gifts, you have made some more crafts, and you are trying to sell them you are doing the right thing, by not giving up to find a place, to sell your crafts, I like the way you go about doing things, and never giving up until you reach your goal.




• United States
16 Mar 13
There is absolutely no pun intended here, but the wallet that you've made is very kool. I know what you mean about craft fairs, it seems that here they are something that is very seasonal. There will be a lot of different craft fairs during the holiday season but none during the rest of the year. However there are a lot of different alternatives that you could look into. There are always church festivals that will allow a person to get a booth for a small fee and a lot of schools are doing festivals as well. I really think that you would do really well to get a booth at some of those as your crafts are something that are very appealing to younger people.


• India
16 Mar 13
Nice, The green one looks good. I hope you get to sell em. Good luck.