i am very stress and confuss

Malaysia
March 17, 2013 1:16am CST
today morning at 9am i went over the webinar called property invest with no money and after it, just i get really fast fascinated, i don't talk to my family but i start to think think think........ and go out with the car with no clear direction like sailing with NOT direction and you never find the place you want to go. All i can say i am confuss and very stress can't make the decision like i now at the t-junction whether to invest in the stock market or in property. this is a huge shame for myself. all i can say ............ go work learn stock market or property? i think i need to see at the pro and cons of each invest option before make all the effort to study in detail. any suggestion guy? help i am kind of loose here
3 responses

• Malaysia
17 Mar 13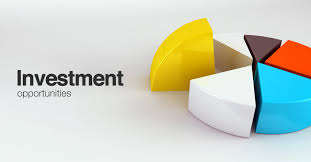 A good investor needs to be calmed and relaxed. He/she needs to know the details so that he/she can always make a sound and informed decision for his/her investments. Don't be confused and stressed my friend. Just study whatever investment options you are interested so that you will know what is suitable for you. Both the investment ways you mentioned are viable options but you have to know how they work and whether you have the aptitude for it. Don't rush into any investment before you do your study. Investment is about preserving your capital to make better returns if the previous one failed.

• Malaysia
17 Mar 13
is not that i did not want to calm down but the feel of fascinating is running high in myself all sudden, so at all time i think i am have 2 choice, so this mean t-junction. it is so stress, how to possible to calm down if i did not know what exact suit me. yeah you are right that i need to calm and study the pro/con.thank for remind me jkct02



• Malaysia
17 Mar 13
I feel that it is very important not to rush into any "investment opportunities". People like us who have limited investment funds, we must be careful not to take excessive risks and not to be too aggressive. Investment experts always advise us not to put all the eggs in one basket. And we must remember that there is no such thing as a sure-earn investment - unless you are willing to park your money in the bank to enjoy that 3% fixed deposit interest. High return on investment always equal to high risk. There is no other ways. Those people who could promise high returns in a very short term are all scams. They just take advantage of our greediness. Happy investing! :)

• United States
17 Mar 13
Money, money money---That's what's stressing you out! Slow down, relax, smell the roses It'll be ok--you'll find you end up liking yourself and good ideas will come easily if you concentrate on lack that's what you'll get!

• Malaysia
17 Mar 13
yeah for sure i agree that i will slow down and feel the wind blow without money and smell the roses. thank justcrafttalk