Why pretend to be some one your not

Mexico
March 17, 2013 9:32am CST
Pretending who your not my ex husband Teresa White is a man and involved with a 16 year old boy I have talked to the young man many times and many times told him that Teresa is a man and nothing but a man he has told me over and over that I was lying to him and that he saw videos and talked to the person and the mother how is it that face book or other sites don't make you send them a photo copy of your ID and that way you cant lie about your sexy and they should make it that you can not put photo of other people
7 responses

• Mexico
17 Mar 13
wow, all of this takes place on social sites? Kinda what happened to me with that kid from Canada. What a bad thing.

• Mexico
17 Mar 13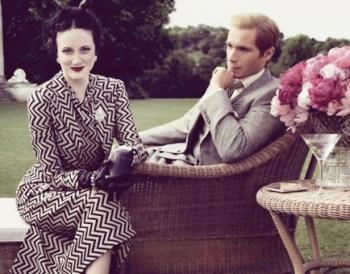 here is the photo he is using on his face book claiming to be a woman

• Mexico
17 Mar 13
And people still dont believe that hes really a man? You need to show them his real photo, if you have one.

• Mexico
17 Mar 13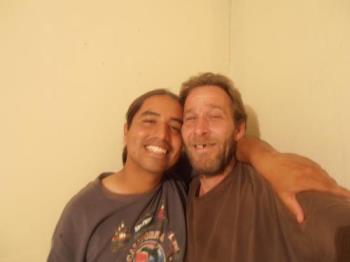 well just so happens I do have a photo of him with me


• Chile
17 Mar 13
Maybe you should accuse him, if in your country a 16 year old is a minor. Now, if he is not a minor legally speaking, you should step aside and move on. You say it yourself: your
ex
husband. One of my daughters has an old partner she hates so much that she can`t get over it. It is unfortunate. And worse still, there`s a child

.

• Mexico
17 Mar 13
the 16 year old is in a country other then ours and the boy is infact 16 he has told me this already

• Mexico
23 Mar 13
I agree, id report him to facebook or anywhere else he does that. teach him a lesson.

• India
7 Apr 13
Okay, so the boy will come to see Teresa, finds out you were right then what? What will Teresa do of him who is clearly a straight boy..Maybe he should be reported to cyber crime. or maybe the boy finds out sooner about the real Teresa.

• Mexico
7 Apr 13
well as I have had the time to heal I cant seam to care to much I just feel sorry for the young man who has not listen to me since day one and I have since deleted them both from my face book

•
23 Mar 13
I do not understand or I am very naive, surely that he is a man will soon be discovered? all the best, urban

• Mexico
23 Mar 13
he is lying and having a woman cover for him and even his own mother

• Mexico
23 Mar 13
Its done, because people let hi do that. if people would report or even turn people into police for doing those kind of things. Might stop it.

• Mexico
23 Mar 13
dont care ant more he will get what is coming to him may he rot in hell

• Philippines
18 Mar 13
I think you have done your part, trying to explain to the boy that what he thought a she was a he. Maybe because your ex name was a woman's name that is why he didn't believe you and indeed a very intriguing name. And aside from that, the picture your ex have shown in her profile page is the picture of a woman. The fact that he said he had talked with him and saw videos of him/her then the more he believes him that Teresa was really a girl. anyway, you just want to help the boy.

• Mexico
18 Mar 13
I would love to be a fly on the wall when this boy shows up here in mexico and finds out that my ex was in fact a man and that i was not lying to him

•
17 Mar 13
I think you have done the best you can on this, that photograph does make him look like a very attractive sophisticated woman, which then raises the question why she would be wasting her time with a 16 year old boy. But some people just don't want to hear something, and won't listen, and then there is nothing you can do, as even 16 year old boys probably have their own agenda. Of course, if they are only making contact by facebook it could well be that the 16 year old boy isn't really a 16 year old boy, and they are both fakes!

• Mexico
17 Mar 13
ok you did not read the ex is a man I am gay the photo is a fake that he posts on his profile on face book and also claims to be a woman I just posted a photo of me and him together