Who are the best players according to you?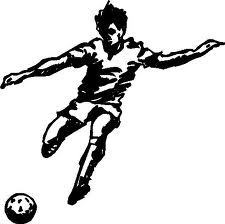 Indonesia
March 20, 2013 10:40pm CST
In my opinion the best player is Cristiano Ronaldo. Why? because he excelled not only in clubs, but in his country were he played very well. Skill cannot doubt, but maybe there's still a selfish attitude to players on this one. Who are the best players you?
4 responses

• Philippines
21 Mar 13
Are you kidding me? Messi is the greatest in football right now and it will reign for long. Scoring more than 80 goals in a calendar year including that 50-goal season in La Liga. Those feats are just fascinating and will really leave you drooling. Ronaldo is just behind Messi but he'll definitely never surpass Messi's greatness.

• Romania
27 Mar 13
For me, the most important is how a player does both of the phases of the game, and also the difficult task of keeping the ball in the possession of the team. Maybe the Cristiano's and the Messi's are spectacular, score many goals, but without great teammates and tactics, they would be less efficient. Therefore, I prefer good team spirit instead of individuals. But if you asked me for the best players, I will give you like this: Xavi Hernandez, Iniesta,Messi, Bastian Schweinsteiger, Iker Casillas, Mats Hummels, Thomas Muller and so on. Ronaldo is a greatly skilled player, but I don't consider him so good.

• Singapore
21 Mar 13
My favourite player who is still playing is Messi. Both Messi and Ronaldo are great players but the difference lay in their attitude. During his younger days, Ronaldo is accused of diving far too often. He would make a mountain out of a molehill when he was fouled. Messi received equal amount of bad tackles but he just get up and continue with the game. Another minus point for Ronaldo is his "peacock" reputation. He have this proud and arrogant air about him. Unlike Messi, who is seemingly more humble.