I enjoy being a student!

United States
March 31, 2013 9:06am CST
I thought I would just post this. Before, when I wasn't in college, I was somewhat depressed - because I realized I was stuck in this same job, with no goals for promotion or no goals for the future. There's nothing worse than being stuck in a dead-end job. But while I am in school...I am working toward a goal. I'm opening up the possibilities of careers or internships after I graduate. It feels good to have a goal. I don't really like either of my two jobs right now and I don't want to do them forever, and with each week that passes that I am in school I feel as though I'm moving closer toward a goal, toward a new future. I'm not trying to sound cheesy with this, but it's totally true. Working at a dead-end job and not doing anything else with one's life is incredibly depressing. School gives me something to focus on outside of work, and gives me goals for the future. Do you feel the same way?
9 responses

• Philippines
1 Apr 13
Yes, I really do enjoy being a student. One of the best thing in life. You receive an allowance and you just go to school. If only I could make my time slow, I wanna be tuck as a student.

• Philippines
1 Apr 13
I rememver when i was on school.. i am inspired by my teachers' lesson.. each of the lessons.. plus.. seeing my crush on the room.. i love it!!!

• Philippines
1 Apr 13
hi... i really enjoy my student life. i've learn a lot, the memories we have shared with my close friends and classmates, i'm so bless that we have a parents that allow to go to school as we all know that some parents can't afford to sent their child in school. being student is awesome.


• United Kingdom
1 Apr 13
I really enjoyed my student days too. I did a national diploma in Business and Finance Shipping and Transport for two years when I was aged 16 to 18 years old. I loved it at the Merchant Navy College on the River Thames. Years later I did a General Certificate of Education in Maths and an Advanced Level in English Literature to upgrade my qualifications. This let me go to the University of Wales to study Education and English. I became a primary school teacher. For my own enjoyment I did an Advanced Level in Travel and Tourism. Real traveling is way more enjoyable. My oldest son is at a further education college doing Advanced Levels in Maths, Religious Studies plus Government and Politics. He will be off to university this autumn. He loves studying and he is very academic. I miss my happy student days. I love education and it is wonderful to be a teacher.

•
1 Apr 13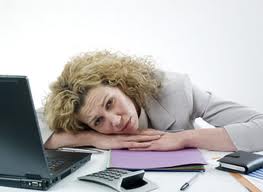 yes it is a common thinking about student life it depending upon the students life when we arrive at the professional life we really missed our school,college and universities because we fell that we are at the stage where we cannot achieve our goal easily we need more hard working but when we was in study we thought our goal who was our papers and good scores in it and became a honorable person we achieve our goal with our hard working.

• Gifu, Japan
31 Mar 13
yeah doing same job all time is really boring,the life is getting monoton and you can enjoy your work,but sometimes we have to just stand and continue untill we find a good and new one, i wish you can have a better job with many goals. happy mylotting

•
31 Mar 13
There are a lot of good things and excitement in being a student in a traditional school or college or university setting. I believe we humans are students for life. This could be the reason many of us seem to enjoy student life. But I guess I had attended school a great deal of my life I'd say I'm tired already and can never go back to school setting ever again. But if I needed to, I will opt to study via long distance through internet or by correspondence. I agree with you though, that you can have a sense of focus when you attend school again.

• India
31 Mar 13
When I was in school, I have the full liberty to do what I want to do. I have a plethora of options to pursue but the one I chose is not that bad at all. I am enjoying my work right now but school days were awesome, second to none.

• United States
31 Mar 13
I enjoy being a student and I'm about to enjoy it even more as I am transferring to a college that is specified to exactly what I want to do. I'm going to Bastyr University to learn how to make herbal medicine and I am so excited because I have a strong love for plants and for healing. Being a student gives you something to focus on other than work. It also gives you hope as I personally work so hard at school so that way I can get away from having to keep working crappy restaurant jobs.