$60 for shipping - little ridiculous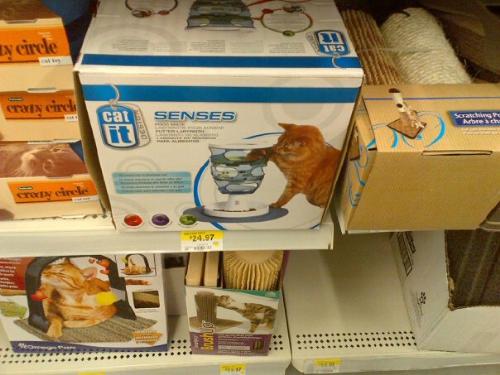 Canada
March 31, 2013 7:10pm CST
I saw thi CatIt bowl, it's a spiral so they have to work for their food. I was going to save up for the cats, and another for Marco. I figured get them thinking, and working for their food. Walmart has them for $25.00. I saw one on eBay for a few dollars, I emailed asking about the shipping luckily I did. The lady was real nice about it and said from Australia it would be $60

. I think I will just save for Walmart.
5 responses

• Mexico
1 Apr 13
Some sites are bad for that. I wait till I get an email with a free or 75 % sipping code.

• Mexico
1 Apr 13
I think i get them here, as I order from some companies alot. Might be why. Check their websites. Some times I find them there.

• United States
2 Apr 13
Gosh, $60 for the shipping, I would never do that, unless something that is precious. For me, I usually opted for something that is free shipping, and most people would prefer the item they shop online with free shipping. So, it is wise to shop locally in Walmart to save your cost.

• United States
1 Apr 13
That is a lot of money to ship! Good thing you did ask. Heck even things coming from the USA, say on amazon the item might be cheaper but the shipping can sometimes be more then the items worth!

• United States
1 Apr 13
how much was it on ebay and why didn't you decided to get it from there?

• United States
3 Apr 13
This definitely does sound like something that would be a great thing for a cat to have because I know that they do like things where they have to use their minds and this is a great example of one of those things. However, you've also pointed out the reason that it is important to always make sure what the shipping is going to be when you are ordering something on ebay as there are far too many times that the shipping alone is more expensive than the cost of the item to start with.