It's April Fools Day!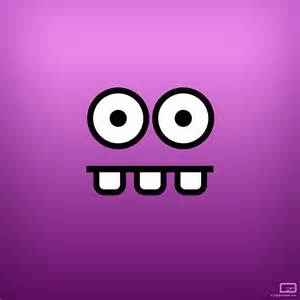 United States
April 1, 2013 4:24am CST
April is finally here and of course it starts with April Fools Day! Today is also my Aunts birthday and has always been a strange day for her because not only does she get presents but she gets pranked by someone every year. Personally, I don't do any pranking because I think it's a foolish thing to do. I do expect my son to prank me at some point today because he loves that kind of stuff. He has a cell phone app that makes crazy calls to people depending on which one he picks. He's played calls back to me and they have everything from a Chinese restaurant calling and the guy is speaking Chinese so fast you can't understand a word he is saying. There's another one where a guy is calling asking whoever answers why they are calling his girlfriend. It's all very funny but I'm going to be careful when my phone rings today. Do you play pranks on people today? Do you think they appreciate the joke or does it make them mad?
7 responses

• Canada
1 Apr 13
I do not play pranks. Am too busy to do so. I have not heard of that cell phone app bill, but since I have a cell phone, I would be very careful.

• Canada
2 Apr 13
I have caller id so I would know if there was an April Fools joke. We are more likely to play obvious jokes on April Fools Day then subtle ones.

• United Kingdom
1 Apr 13
I didn't but my mum did to my father, she told him there was a beautifully colour parrot on the tree in the garden, which meant had to get up! Gives him a bit of exercise, as he spends all day in the chair, when he looked out the window, mum said Ha, April Fool! My cousins birthday is today, he is 36.


• Cagayan De Oro, Philippines
1 Apr 13
Hi, We don't have that tradition of making pranks this time of the year, April 1st. Usually we do it on the 28 of December, the day of the Holy Innocents. Different dates but similar antics like telling someone his crush is waiting for him at the park, or the boss is angry and is looking for him high and low and please report to the office ASAP, things like that. Strange to note about the practice but different dates, maybe it is a blend of our own culture and yours, this Republic having grown out of Western culture and traditions.

• Puerto Rico
1 Apr 13
I don't usually don't play pranks on anyone. I'm just not good at it. I can't always keep a serious face on. However, I was seriously thinking of doing one today. My husband left to go help his parents and I was thinking when he comes back he finds me in the tub with what looks like blood running down my face. I know that is harsh but it would be so good but I'm afraid he will get really pissed when I say April Fools.

I have to call my daughter and ask her what she thinks. Maybe she has another one that is not so bad as that.

• Philippines
1 Apr 13
I have a cousin who is also born on this day and it is so funny how it fitted him so much when we were growing up. He was just a full bunch of liar. He was so good at creating stories. So on his birthday one time his mum said she was going out of town only to come before dinner with a cake. All day long she was at our house preparing for her sons birthday party. That was really sweet. But knowing my cousin, he also prepared his own prank.:)

• India
1 Apr 13
the one day to spend making fool alll ur friends great day