I feel good when the house is clean.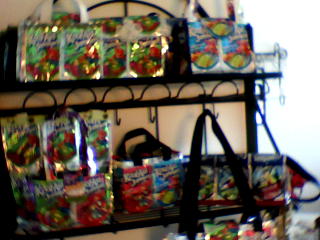 United States
April 2, 2013 12:30pm CST
I have sewing stuff every where and now it is all put away. all the thread is swept up and pouches put away. I was so tired I took a 3 1/2 hour nap. it made me feel energized. Now,adrain is going to the fabric shop to get me supplies and tape. I am eating some left overs and burning up. if not for that all would be just perfect. I tell you I am feeling great right now. I love all my creations. my wallets are so cute too.
8 responses


• United States
2 Apr 13
My stuff is going to a store. I am going to be sewing in another few days as well. just not today or tomorrow. thanks. hope you find a place to live.

• Canada
24 Apr 13
I too feel good when the house is clean. Cleanliness is next to Godliness. Usually, I keep the house very clean. But there are times during which I feel very lazy and I do not do any cleaning. When I clean the house, the tidiness of the house makes me relax.


• United States
3 Apr 13
Oh, I'm always lots happier when my surroundings are clean and orderly. My problem sometimes is just getting the energy to get it done lol. I'm somewhat in a routine now of thoroughly cleaning one room every day. Sometimes I clutter my bedroom though. It waits for the weekend. I'll take a look at your website and see if I might want something. At least I can have it bookmarked for gift occasions!

• Malaysia
3 Apr 13
Hi gifts, I believe you will surely have a sense of GREAT satisfaction for all that you have achieved! I am glad for you, you have make it! So, it is time for you to get some rest after hard work...you deserve that!

• United States
3 Apr 13
I know the feeling I need to find my kitchen table so I can start sewing as well. I went to a quilting workshop class where we can work on any projects that we are currently working on and I am making a quilt. My quilt top is almost done and as soon as it is done I will post it online. I am also hoping to get back into making my jewelry so I can launch my store later on this month. I am busy, but I love it. I am glad that you found a pattern for the wallets and if I find any others I will email them to you. Take care my friend....

• United Kingdom
2 Apr 13
It is lovely you feel so happy when your house is clean and tidy. Your thread has all been swept up and with the left over fabric I know you will make a creation. You are right to be proud of your creations. I guess your purses, wallets and bags look so sweet.