MILK

Indonesia
10 responses


• United States
23 Nov 06
No but I do usually drink a glass of milk w/ my dinner!

• United States
23 Nov 06
Nah, I usually have orange juice every morning.





• India
16 Mar 07
yes it is good as it has everything that i need to be fit


• United States
24 Jan 07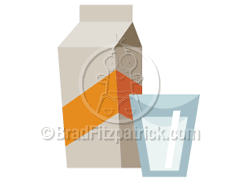 Milk is full of antibiotics that are fed to the cow. No I don't drink milk for my health. The human being is the only creature that continues to drink milk into adulthood. It has been discovered that milk is not good for children causing problems such as allergy, ear and tonsillar infections, bedwetting, asthma, intestinal bleeding, colic and childhood diabetes. In adults the problems seemed centered more around heart disease and arthritis, allergy, sinusitis, and the more serious questions of leukemia, lymphoma and cancer.