'Accidental Racist" - What are you thoughts?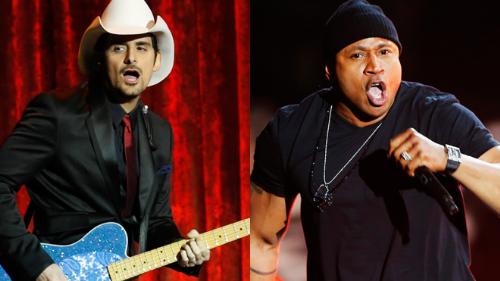 Atlantic City, New Jersey
April 10, 2013 9:46am CST
So LL Cool J and Brad Paisley have just released a new song called "Accidental Racist" which is drawing alot of controversy in the media. A portion of LL's part in the song goes: "Dear Mr. White Man, I wish you understood what the world is really like when you're living in the hood. Just because my pants are sagging doesn't mean I'm up to no good. You should try to get to know me; I really wish you would… If you don't judge my do-rag, I won't judge your red flag." A portion of Brad's part in the song goes: "I'm proud of where I've come from, but not everything we've done. It ain't like you and me can re-write history, Our generation didn't start this nation, and we're still picking up the pieces, walking on eggshells, fighting over yesterday. Caught between southern pride and southern blame… Cause I'm a white man, living in the South land." After hearing of all the controversy on the radio on the way to work..I thought I wonder what my mylot family thinks of this..since we are so "international" here :) I am including a link to the actual song in case you haven't heard it yet. Im asking you to give it a listen with an open mind and an open heart. Because I truly believe that these to men came together to remind us that racism is still very much present and alive in the world today. I think all in all its amazing to see to totally different entertainers come together and do a song. Im sure NO ONE expected these two together on what turned out to be a country genre song with a rap twist. NOT SPAM: Link to song! http://www.youtube.com/watch?v=4pJZrQiO3ls
2 responses

• Mexico
10 Apr 13
I heard about this on cnn here in Mexico. i did respect both of them. Ive lost some respect since hearing that song. Just my opinion..

• Atlantic City, New Jersey
10 Apr 13
I can understand that Maria! And that is what mylot is for in my opinion- to get the opinions of others :)

Would you care to elaborate? Was there a certain verse or part of the song that you didn't agree with? Or just the whole topic in general. It can be quite a taboo topic. Although I found it quite surprising to see these two come together musically. I respect the fact that they are bringing awareness back to a topic that seems to be swept under the rug so often. Just because civil rights have been given does not mean that all respect civil rights

• Mexico
10 Apr 13
I just dont care for anyone to say white or black. To me color means nothing. We all are the same inside that is...

• Atlantic City, New Jersey
10 Apr 13
We definitely both agree on that Maria!!!



• Canada
10 Apr 13
This song seems to be about misunderstanding, that black people think that white people are racist because they criticize some for wearing pants that might fall off when it could be that they should have gotten the right size or they think the black person is getting a larger size because he will grow into them. (I used to think these black men who shaved their heads did that because they did not want to see the barbers rub their hands in glee when they came to get whatever hair they had cut.) And that all white people in the south hate blacks and wish they took lower class jobs and that if you are proud of your state, you really should be ashamed of it. It is trying to come together. And that they are not racists, and the accidental part is someone else's opinion. I do think it is unfair that one ethnic group is allowed to be proud of themselves while the other one cannot. After all none of you are over two hundred years old unless there is a vampire on mylot that I did not know about.

• Atlantic City, New Jersey
10 Apr 13
You made an excellent point here Suspense! It is VERY unfair that some ethnic groups are "allowed" to be proud while others are frowned upon for doing the very same thing. Personally I think the song brings awareness back to a topic that much needs it.

• Canada
11 Apr 13
It makes me upset. Am I supposed to be ashamed because my skin color is not dark enough and my lips are thin? This is the first time I heard this song, and the message is clear. It hurts to be called a racist when you are not going around beating up and hurting people of another ethnic group and when what is said in innocence is misunderstood. Political correctness to the extreme.